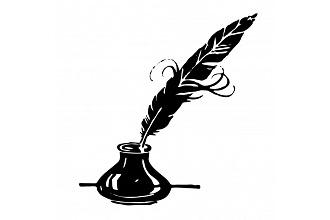 To the Editor:

Apr. 11, 2018:  Just before the recent election for Bronxville village justice, the Bronxville Republican Party issued a statement to its members that read, in part, "Bill Primps is being severely challenged by Indivisible Westchester, who has reportedly poured thousands into what was supposed to be a village race."
Greater Bronxville Indivisible ("GBI"), would like to correct the record. Contrary to the Bronxville Republican Party's assertion, neither Indivisible Westchester nor any other Indivisible chapter played any role whatsoever in Bronxville's recent village election. Indivisible Westchester, to which the Bronxville Republican Party's statement referred, is based in Larchmont and is one of about 15 independent Indivisible chapters in Westchester County.
Although many Indivisible chapters are aligned with the Democratic party, Greater Bronxville Indivisible is not aligned with any party. Our goals are to promote civility and integrity in public discourse, to preserve civil liberties, and to pursue a progressive political agenda. In fact, many GBI members supported and voted for Bill Primps for village justice precisely because they believe that Bill embodies the values we seek to protect; others supported Natasha Nordahl for the same reason.
We wish Bill Primps the best of success in his newest leadership role in Bronxville. We also encourage voters to treat with healthy skepticism the unfounded and, in many cases, plainly false statements currently being proffered regarding the upcoming special election on April 24 and other elections.
Indivisible is a movement of more than 6,000 chapters across the country. Each Indivisible chapter is independent. We share in common a strong attachment to democratic values and a determination to protect those values through political action as outlined in the Indivisible Guide, an online pamphlet published soon after the 2016 election.
Ellen Blais 
Member, Steering Committee, Greater Bronxville Indivisible
Editor's note:  MyhometownBronxville does not fact-check statements in letters to the editor, and the opinions do not necessarily reflect the thinking of its staff. Its objective in publishing letters to the editor is to give air to diverse thoughts and opinions of residents in the community.