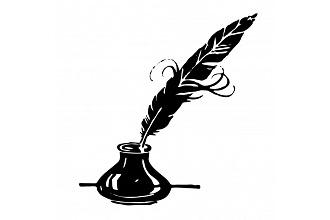 To the Editor:

Apr. 4, 2018:  It has been said that the second-worst idea in American politics--the worst being the balanced budget amendment to the Constitution--is electing our judges. The recent village judicial election, marred by voting irregularities (e.g., ballot shortages, long lines due to only one scanning machine in operation, etc.) proved that in spades.
On the eve of this closely contested race, the Bronxville GOP, in its attempt to aid its candidate Mr. Primps, launched a scurrilous e-mail campaign, designed to smear the reputation of his opponent, Ms. Nordahl, as the recipient of outside funding from Westchester Indivisible. 
These utterly false and fabricated accusations, worthy of Joe McCarthy, demonstrated for all to see how low the local GOP will stoop to win an election. Shame on them for spreading these lies!
To add insult to injury, the 11t11th-hour email also contained an explicit and ethically suspect solicitation for funds for Mr. Primps!
As a supporter of Natasha's, I would normally be inclined to offer congratulations to Mr. Primps had he won fair and square. But his victory, decided by less than 40 votes (the final tally of absentees may narrow that margin), remains tainted, and the Bronxville GOP has yet to be held to account for its disgraceful tactics waged against an honorable candidate and neighbor, Ms. Nordahl.
At a minimum, Mr. Primps and the local GOP, rather than heading for the tall grass, need to issue immediately an unconditional apology to the voters of Bronxville for these shameful election tactics, lest the judge take office under an ethical cloud. Nothing less than respect for the idea of an independent judiciary remains at stake.
Bill Gaston
Bronxville resident
Editor's note:  MyhometownBronxville does not fact-check statements in letters to the editor, and the opinions do not necessarily reflect the thinking of its staff. Its objective in publishing letters to the editor is to give air to diverse thoughts and opinions of residents in the community.