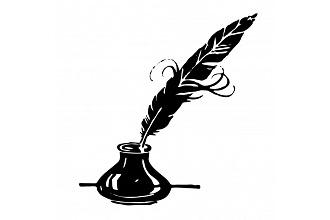 To the Editor:

Mar. 14, 2018:  We write in support of Natasha Nordahl's candidacy for village justice. As a trial lawyer with twenty-plus years of courtroom experience, Natasha is eminently qualified to serve in this position.
In addition, the undersigned served with Natasha during her term as a director of the Friends of the Bronxville Public Library. Natasha held her position as a director from September 2008 to January 2015 while working as a lawyer and as a mother of three young sons. 
Despite the many demands on her time, Natasha was a committed director who actively served our community by striving to keep the library, one of our greatest assets, vibrant and relevant. 
She attended monthly board meetings offering fair and balanced legal insights with common-sense solutions and recommendations. She was an essential voice on our board. Natasha was also actively involved in our budgeting process, fundraising, and event planning and implementation. Finally, Natasha served as an officer during the last two years of her term. 
Based on our years of serving with her, we believe Natasha Nordahl, who has raised three children in our beautiful village, worked as a trial lawyer, and served as an active, dedicated and invaluable community volunteer, to be the best candidate for the position of village justice. She knows the law. She knows courtroom procedure and etiquette. She knows how to work hard. And she knows our village. 
Please join us in voting for Natasha Nordahl on Tuesday, March 20.
Fern Watters
Tom Rudd
Louis Parks
Sarah Walker
Maggie Monahan Bopp
Darcy Kaye
Jeff Minich

Editor's note:  MyhometownBronxville does not fact-check statements in letters to the editor, and the opinions do not necessarily reflect the thinking of its staff. Its objective in publishing letters to the editor is to give air to diverse thoughts and opinions of residents in the community.