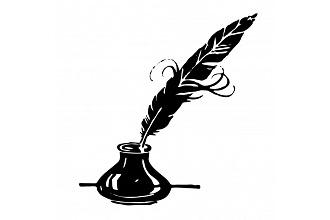 To the Editor: 

Nov. 1, 2017:  As a follow-up to the Bronxville School Homecoming 2017, the Bronxville Athletic Council and PTA would like to thank the incredibly generous support of the Bronxville community, whose members tirelessly donated their time, energy, products, and services, and without which we could not have organized and enjoyed such a well-attended and fun homecoming week celebration.
We want to thank our local business donors for the fabulous and most generous food donations to the Bronco Barn & Grill: Park Place Bagels, Scarborough Fair, Mini's Prime Meats & Specialties, Lange's Delicatessen, and the Eastchester Odyssey Diner. Their delicious meals were enjoyed by all the Bronco fans in the stands and helped raise money to support the Athletic Council programs throughout the year.  

Also, we would like to thank Pete's Park Place Tavern and Gino's Pizzeria & Restaurant for offering team dinners for the winners of two spirit competitions among the high school teams during homecoming.  From the bottom of our hearts (and stomachs), thank you all for your generosity!
The Athletic Council is also very grateful for and appreciates all the loyal support and sponsorship of over 75 Journal News advertisers cheering on our Bronco teams: 

Achieve Physical Therapy & Performance Enhancement
Angelina's Ristorante & Brick Oven Pizza
Arthur Lange, Inc.
Audio Video Crafts, Inc.
Bespoke Education
Blue Moon Mexican Cafe
Boo Gemes
Bronxville Adult School
Bronxville Fitness Club
Bronxville School Foundation
Bronxville PTA
Bronxville Sports Physical Therapy
Bronxville Teachers' Association
Buon Amici Delicatessen
Candy Rox
Coals Pizza
Community Fund of Bronxville Eastchester Tuckahoe
Concordia College Clipper Athletics Program
Continental 109
Country Markets of Westchester
County Chair Party Rentals
D.C. Ranieri Insurance Agency
Dobbs & Bishop Fine Cheese
Donovan & Valicenti, Attorneys at Law
Dr. Patricia L. Halloran, Bronxville Orthodontics
Dr. Henry A. Blom, Bronxville Dentistry
Eastchester Odyssey Diner
Eco Green Cleaners
Epstein's, A Family Store
Ernesto Professional Painting Corp.
Found Herbal Apothecary
The Funeral Home of Fred H. McGrath & Son Inc.
Gino's Pizzeria & Restaurant
Guttilla Contracting
harry A Rothmans Project Men's Store
Houlihan Lawrence
Il Bacio Trattoria
Innovative Air Solutions
James G. Dibbini & Associates, Attorneys at Law
Jerome Haims Realty, Inc.
J.McLaughlin
J&G Deli and Market
JDS Custom Homes, Inc.
Julia B. Fee Sotheby's International Realty
Katie's Run, Annual Katie Welling Memorial Run/Walk
Ladle of Love
Land Productions, Inc., Landscape Development & Management
Lange's of Bronxville
Leiwko Imaging Art/Bronxville Stationers
Lilac Garden Design
Louis De Chiarro Salon
Michael Serio, Inc. Complete Tree Care
Mini's Prime Meats & Specialties
Morris Moving & Storage
MyhometownBronxville
Nature's Cradle Nursery
NewYork-Presbyterian Lawrence Hospital
Park Place Bagels
Patricia Breen & Therese (Tracy) Walsh of Houlihan Lawrence
Patricia Knox Designs
Paws and Play Pet Resort & Training Center
Pepe Auto Group
Pete's Park Place Tavern
Pro Sports Physical Therapy
Projecta Interior Design
Pure Barre Bronxville
Quickstrike Patriots FC
REV High Intensity Fitness, Stephen Lee
Rozsa Gaston, Author of Sense of Touch
Sammy's Downtown
Soccer & Rugby Imports
Station Plaza Wine & Spirits
Topps Bakery at Bronxville
Trapp Opticians
The Flower Shop of Tryforos & Pernice
The Olde Stone Mill Italian Steakhouse
The Silk Road
Tuckahoe Animal Hospital & Pet Center
Tuckahoe Framing Gallery
Underhills Crossing Restaurant
Value Drugs
Zuccarelli's Delicatessen & Prime Meats 
In addition to the business advertisers, we extend our gratitude to over 40 Bronxville families and all 13 varsity & JV fall teams for placing a spirit ad in the Journal News. Simply amazing; our endless gratitude for your continued support--thank you!
To all the volunteers who made homecoming an incredible success manning the Bronco Barn & Grill, shifts for the PTA semi-annual apparel sale, and all of the behind-the-scenes planners of the homecoming week celebration, we are very grateful and appreciate all the work and time you put in to support the Athletic Council and Bronxville School community of fans and athletes! We could not do this without you, a million thanks!
And finally, the Athletic Council would like to thank Karen Peterson, Dawn Hartson, and Anthony Vaglica and the amazing grounds team of the Bronxville Athletic Department for their selfless dedication to the Bronxville School athletes, the Athletic Council, and the PTA during all of the homecoming festivities. We are overwhelmed by your support--you never let us down and we are so grateful!
The generosity of so many in the Bronxville community enables the Athletic Council to raise funds to support all of the programs that will continue to complement the Bronxville Athletic Program throughout the year, such as game day flags, Bonfire Night, homecoming game lights, Food Truck Night, spirit t-shirts, banners, the parade of athletes, pep rallies, Spirit Week, and more.
The Bronxville Athletic Council and PTA are all so proud of this year's accomplishments and success of homecoming week. Thank you!
Rose Crawford, Parent Co-Chair, Bronxville Athletic Council, and Linda Pagano, Parent Member, Bronxville Athletic Council
Editor's note:  MyhometownBronxville does not fact-check statements in letters to the editor, and the opinions do not necessarily reflect the thinking of its staff. Its objective in publishing letters to the editor is to give air to diverse thoughts and opinions of residents in the community.