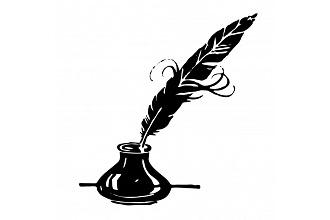 Dear Leaders and Residents of Bronxville,

Jul. 26, 2017:  It might be helpful for me to share a little history as you examine Bronxville's exterior lighting.
Some thirty years ago, village leaders did the same thing. The sodium vapor light source had just come on the market, offering more lumens for less money – what could be wrong with that? One astute resident said "plenty" and proceeded to contact lighting consultant firms all around the globe. Each time, the question was: "Who are the top five lighting consultants in the world?" Clearly, the name of Howard Brandston was most often mentioned, and so he was hired to work with a lighting task force headed up by Corky Frost.
Over the course of his career, Howard's commissions included the Statue of Liberty, the Liberty Bell, Central Park (after the jogger's attack), Osaka's Aquarium, the Petronas Towers of Kuala Lumpur, London Bridge, Battery Park, and several thousand other jobs.
As a member of this group and Bronxville's planning board for seven years, I was skeptical of consultants, but Howard was the exception. You see, while everyone thinks they understand lighting, very few do because many "obvious" features about lighting turn out to be false.
For example, more lumens (light) equal more safety. If that were true, there would be no crime in the daytime. Other important details include the light source, wattage, and the placement, height, style, and distance between fixtures.
I have spent some 40 years studying urban spaces and serve on the board of Scenic America, the only nonprofit that deals solely with the visual environment of our country. (www.scenic.org)
As so many of our cities can't be distinguished one from the other with cookie-cutter franchise architecture, more than ever, we long for a sense of place and beauty. In the words of longtime Charleston mayor Joe Riley, "I don't want ANYTHING in my city that is not beautiful. Cities should make our souls sing!" And when I think of such a place, my mind always returns to Bronxville.
Your architecture, topography, and street plan, including the gorgeous four corners (Midland and Pondfield), are breathtaking. But the details are also of great importance in establishing the village character. Look at the two magnificent wrought-iron gate lamps at Avon and Sagamore. The admiral hat lights in the residential sections are absolutely charming. Even the little silhouette of Mr. Bronx pointing the way to Westchester is such a nice touch at the taxi cab building by the railroad station, and the burst of live flowers in the triangles by the train station is glorious.
And the globe lights...like a string of pearls, are so unique, so charming. Some have been replaced with acorn tops, which are everywhere now, and so commonly used across the country that they dilute Bronxville's uniqueness.
I mentioned to Howard of your present study and he kindly said he would come out of retirement (in Hollowville, NY) to assist your efforts. In any event, he strongly encourages you to consult with a lighting designer before you sign off on changes.
I asked a friend why he chose to live in Bronxville when he could live anywhere. His answer: "Because I've never found a place more beautiful."
May it always be so!
Very truly yours,
Ardis Schmidt Wood
Editor's note:  MyhometownBronxville does not fact-check statements in letters to the editor, and the opinions do not necessarily reflect the thinking of its staff. Its objective in publishing letters to the editor is to give air to diverse thoughts and opinions of residents in the community.