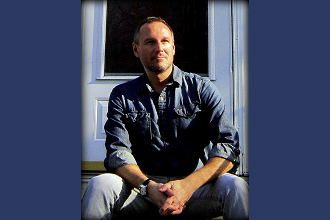 By Barry Pirro, Paranormal Investigator/Ghost Hunter

Mar. 16, 2016:  On Thursday, April 14, at 6:30 pm, paranormal investigator/ghost hunter Barry Pirro will present a lecture titled "Ghost Hunting 101" at the Bronxville Public Library.
During the program, Mr. Pirro will play recordings of actual spirit voices recorded during his investigations, share stories about some of his most eerie cases, and give tips to budding ghost hunters. At the end of the evening, audience members will be invited to share their true ghostly tales. The lecture is geared toward adults and young adults. 
Mr. Pirro has over a decade of experience investigating reports of hauntings, poltergeists, and other forms of paranormal and supernatural phenomena in every type of setting, from private homes to well-known historical sites. He has conducted private investigations for people from every walk of life--college professors, teachers, investment bankers, psychologists, and people from everyday life. His paranormal investigations run the gamut from ghostly sightings to spirits who make themselves known in terrifying ways.
Mr. Pirro resides in Danbury, Connecticut, and is currently working on a book about his experiences. 
For more information, go to www.bronxvillelibrary.org or call 914-337-7680.
Pictured here: Barry Pirro, ghost hunter.
Photo courtesy Barry Pirro