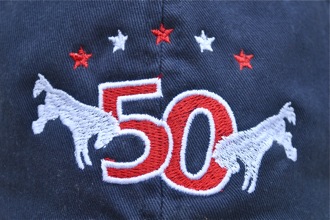 May 30, 2011:  According to Mayor Mary Marvin, who called MyhometownBronxville at 8:30 am today (Memorial Day), the parade is still on and will begin at 9:00 am as planned.
PTA co-chair Leeann Leahy also confirmed that they will be holding the PTA events after the parade.
Monday, May 30
Memorial Day Parade:  The Memorial Day Parade starts at 9:00 am sharp on Monday, May 30, beginning on the west side of the railroad tracks and parading down Pondfield Road to the front of the Bronxville School where Mayor Mary Marvin will give a Memorial Day address and veterans of all wars will be honored.
Carnival Games on School Field:  After the traditional Memorial Day parade, carnival games will commence behind the school on the elementary school playground and the football field.  There will be burgers by the Boy Scouts available for lunch.
Bronxville Veterans Memorial Exhibit:  The exhibit is open to the public on Saturday from 9:00 am to 2:00 pm and Monday from 10:00 am to 2:00 pm inside the school.  For four years The Bronxville Veterans Memorial Exhibit has been displayed at The Bronxville Women's Club.  With its being brought into the school, kids and grown-ups alike can come to see firsthand what Memorial Day is really about