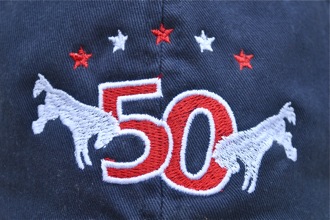 According to Mayor Mary Marvin, who called MyhometownBronxville at 8:30 am today (Memorial Day), the parade is still on and will begin at 9:00 am as planned.  PTA Co-chair Leeann Leahy, also confirmed that they will be holding the PTA events after the parade. 
Schedule of Events for Memorial Day Weekend
Friday, May 27
Bake Sale:  Events kick off on Friday, May 27, with a school-wide bake sale (aka The Cup Cake Café) in the early morning for middle school and high school and then back again at 3:00 pm on Hayes Field for all schools.  From the simplest sugar cookie to the elaborate pies and cakes, all goods are donated by Bronxville families.  Always a sellout and a big fund-raiser for the PTA, the goods are delectable.  No one needs to be told there are some serious bakers in this town.  The traditional dollar raffle for kids is also on Friday.
Annual Scavenger Hunt for Kids K thr 5:  Pick up your  Clues booklets at the Bronxville Public Library between Monday, May 23, and Saturday, May 28.

Friday Evening Cocktail Parties:  New this year are Friday evening cocktail parties, which will be hosted by Bronxville residents in their homes.  After the parties, folks can come down to the school and dance the night away with Gorilla Jamb, the "Dad" band.  They will perform in the school gym; kind of like reliving one's prom, only less pomp and circumstance.  Julie Meade, current Bronxville School PTA president, has been integrally involved in this and every other aspect of the Memorial Day festivities.  All proceeds from the parties will benefit the PTA.

Saturday, May 28
James E. Kearny Run for Fun:  If Bronxville residents are into baking and dancing, they are even more than obsessed with running.  Nowhere is this more evident than The James E. Kearny Run For Fun.  Traditionally held on the Saturday of Memorial Day weekend, the race starts at 9:00 am at the Pondfield Road flagpole and finishes whenever one can, back at the school.  Registration begins at 8:00 am.  This is a race is for all ages.
The Dog Show:  The Dog Show will start shortly after the race at 11:00 am on the elementary school blacktop.  While you're there, refuel with hot dogs and other edibles at the Hot Doggy Café.
Used Book Fair:  Located in the multipurpose room of the elementary school, the fair will be held on Saturday from 9:00 am to 2:00 pm and Monday from 10:00 am to 2:00 pm.
Evening Community Picnic:  Leann Leahy says Saturday evening's activities are all about community and family.  This year's Community Picnic, traditionally held on Hayes Field, will include some old-fashioned games for kids and a cakewalk.  All are welcome to bring a blanket, a picnic dinner, and friends.
Monday, May 30
Memorial Day Parade:  The Memorial Day Parade starts at 9:00 am sharp on Monday, May 30, beginning on the west side of the railroad tracks and parading down Pondfield Road to the front of the Bronxville School where Mayor Mary Marvin will give a Memorial Day address and veterans of all wars will be honored.
Carnival Games on School Field:  After the traditional Memorial Day parade, carnival games will commence behind the school on the elementary school playground and the football field.  There will be burgers by the Boy Scouts available for lunch.
Bronxville Veterans Memorial Exhibit:  The exhibit is open to the public on Saturday from 9:00 am to 2:00 pm and Monday from 10:00 am to 2:00 pm inside the school.  For four years The Bronxville Veterans Memorial has been displayed at The Bronxville Women's Club.  With its being brought into the school, kids and grown-ups alike can come to see firsthand what Memorial Day is really about.
Sponsors Who Are Making It Possible
Of course, this could not all be done without the many sponsors who pitch in to help.

Top of the list is People's United Bank, which, although new to Bronxville, had no problem jumping in and showing its community spirit by sponsoring the Monday carnival games.
The PTA is so happy that Bronxville-Ley is continuing its tradition of sponsoring Memorial Day weekend events.  And can anyone say "dog show"?  As sponsors of the dog show and café, Canine Companies and Topps Bakery, with cookies shaped like doggie bones, certainly can.
In addition, the ever-popular proprietors at Dobbs & Bishop have come through with a supply of nibbles for the cocktail parties, with Station Plaza Wines sponsoring the beverage area.  Memorial Day in Bronxville truly is a community effort.
For more information on the PTA-sponsored Memorial Day events, go to www.bxvmemorialday.com
Pictured here:  Cap with logo of 50th Memorial Day celebration.
Photo by A. Warner