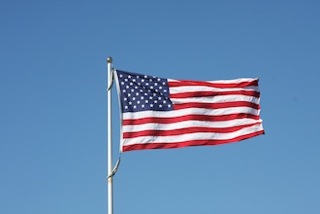 By Staff
May 20, 2020: With social distancing guidelines, Memorial Day 2020 will be different from past years, but there are still ways to be together apart for Memorial Day.  Below are two great local events.
Bronxville School YouTube Memorial Day Program: Friday, May 22 at 9:30 AM
Due to COVID19, school isn't in session, but the Bronxville School District feels strongly that our Memorial Day celebration should continue. This has been a wonderful tradition in our community and a great way to honor our servicemen and women who gave their lives for our freedom.

Please join us and visit our YouTube district page on Friday May 22nd at 9:30 am to view this year's Memorial Day program. 

Our program will include as many of the traditions of the past while maintaining the safety of social distancing in our homes.
We hope you will join us for this important event. (Note: The livestream will become visible on the page once the event has started - your browser might require you to refresh the Youtube page for the live event to show.)
Bronxville School PTA Bronxville Together Memorial Day Program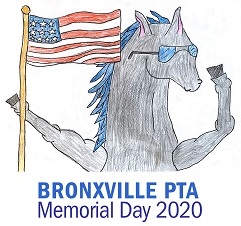 Pictured: Memorial Day Artwork by Andre Kahraman, 5th Grade
STEP 1: Purchase a #Bronxville Together Tote for $50. Tote includes: BXV logo merchandise, patriotic items and a $25 gift card to local businesses. Click Here to Purchase Tote.  This needs to be purchased by May 21.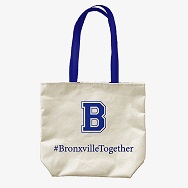 STEP 2: Bring your Memorial Day Festivities outside 
while social distancing of course, for a BBQ or family picnic.
STEP 3: Support our local restaurants: Grab a picnic friendly to-go dinner or dessert from participating businesses: Beer Noggin', Bronxville Diner, Candy Rox, Il Bacio, Ladle of Love, Lange's, Mini's, Park Place Bagels, Pete's, Scarborough Fair, Underhill's and Urban Hamlet. Click here for more detail.
STEP 4: Post your Memorial Day photos on social media using keyword  #BXVTogether. Also, send them to MyhometownBronxville at  CLOAKING
Tribute to Bronxville Veterans on Front Lawn of Village Hall from May 25 through July 4th weekend
The Village cannot have a Memorial Day Parade this year due to restrictions on gatherings and required social distancing. The Village was prepared to honor Vicki and Si Ford, who are moving back home to Minnesota after living in Bronxville for many years. They would have been the Grand Marshal's of Bronxville's 100th Parade. The Ford's have agreed to return next Memorial Day to be properly honored.
Even though there will not be a parade this year, the Village will honor veterans in a display on the front lawn of Village Hall on Memorial Day, May 25, 2020 through July 4th. Also, photos of veterans will be posted in selected Bronxville businesses.
Photo at top by A. Warner