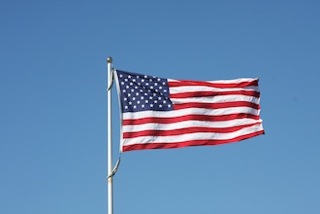 By Staff 
May 13, 2020:  Below is an update on the status of upcoming elections.
June 9: Bronxville School Board Election and Budget Vote
On May 1, 2020, Governor Andrew M. Cuomo issued Executive Order 202.26 delaying school board elections and budget votes statewide until June 9, 2020.  
Two current Bronxville School Board Members, Jennifer Russo and Michael F. Finley, are running for reelection for a term of three-years.  

The election and budget vote will be conducted by mail, and "all qualified voters will be sent an absentee ballot with return postage paid."
June 23: Democratic Primary for President in New York State
On April 27, the New York State Board of Elections canceled the June 23 Democratic Presidential primary in New York State because of safety concerns during the coronavirus outbreak. 
On Tuesday, May 5, 2020, the Democratic Presidential primary was reinstated for June 23, 2020, due to a court order. This court order was in response to a lawsuit filed by former Democratic candidate, Andrew Yang, whose name was on the ballot despite suspending his campaign.  According to published reports, Yang claimed that his rights were violated when his name was removed from New York's primary ballot.
So, as of now, the Democratic Presidential primary will be on June 23, 2020. 
June 23: Democratic Primary for Westchester District Attorney
On June 23, 2020, there will also be a Democratic Party primary race for Westchester District Attorney in which incumbent Westchester District Attorney, Anthony Scarpino, will run against challenger Mimi Rocah. Below is information about the candidates.
About Anthony Scarpino
Anthony Scarpino graduated from Mount Vernon High School, the University of Connecticut and Syracuse University School of Law. After law school, he served as Assistant Corporation Counsel for the City of Mount Vernon and then joined the FBI. He then served as City Court Judge in Mount Vernon, Westchester County Court Judge, and New York State Supreme Court Judge for the Ninth Judicial District. He was then elected as Westchester's Surrogate Court Judge.  Scarpino became the Westchester District Attorney in 2017.  He and his wife live in North Castle and have three daughters.  Click here to go to Anthony Scarpino's website.
About Mimi Rocah
Mimi Rocah is a graduate of Harvard College and New York University School of Law. She was Assistant United States Attorney in the Southern District of New York for 16 years until October 2017. From 2012-2017, she was Chief of the Justice Department's Westchester Division. Prior to that, she clerked for two judges and worked as a litigation associate at Cravath, Swain, and Moore. She also appears as a Legal Analyst on MSNBC and NBC News. She lives in Scarsdale with her husband, David, and their two children.  Click here to go to Mimi Rocah's website.
September 15: Village of Bronxville Elections
Governor Andrew Cuomo's Executive Order 202.26, also delayed village elections until September 15, 2020.
As a result, the village election in Bronxville originally scheduled for March 18 and postponed until April 28, was again postponed until September 15, 2020.
The candidates running in the village election include the following:
Candidates for Village Justice - Term 4 Years (Pick 1)
George Mayer (R), incumbent
Natasha Nordahl (D)
Candidates for Village Trustees - Term 2 Years (Pick 2)
Mark Wood (R), incumbent 
Mary Taylor Behrens (D)
Candidates for Village Trustee - Unexpired Term 1 Year (Pick 1) 
Helen Knapp (R)
To learn more about these candidates, click here.
Photo by A. Warner