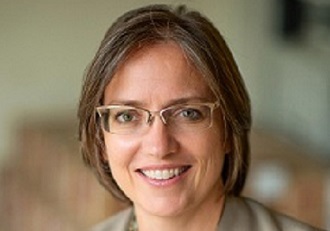 By Ruth Walter, Westchester County Legislator for District 15
Jan. 15, 2020:  As I begin my first term as Westchester County Legislator for District 15, I am so grateful for the trust that voters have placed in me, resoundingly in Bronxville, where I earned 64% of the vote.
Elsewhere in the district, we also were extremely successful, with Yonkers Ward 12 results even higher (65%) and four other Wards decisively voting Team Ruth. What an extremely thrilling campaign and so many of you working by my side to effect real and positive change!
Turnout for this election was up 74% from the comparable election in 2015. Voters are paying attention!
I campaigned on improving the environment, promoting small businesses, and increasing safety in our schools, homes, and businesses.
I will be proposing County-wide initiatives in these areas as well as working collaboratively with federal, state, and local officials to bring attention to our local problems like flooding on the Bronx River Parkway and along the Saw Mill River.
I will also transform our office into a robust constituent services operation that will help residents navigate the different levels of their government.
I want residents to feel ownership of the laws and the departments of Westchester County and to be newly energized to participate as voters, citizens, and neighbors.
I promise to represent Yonkers and Bronxville with integrity, diligence, and responsiveness.
Thank you again for your support!
Please sign up for my e-newsletter by clicking here. 
You are most welcome at any of our weekly committee meetings or at the bi-monthly Board meetings (click here to check the calendar).
I am happy to answer any questions you may have.

Pictured:  Ruth Walter
Photo courtesy Ruth Walter

Editor's note: As a public service, MyhometownBronxville publishes articles from local institutions, officeholders, and individuals. MyhometownBronxville does not fact-check statements therein, and any opinions expressed do not necessarily reflect the thinking of its staff.