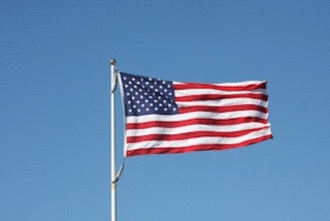 By Staff   
Editor's note: This article excludes sports stories and obituaries. There are separate articles in this issue about most noteworthy sports stories in 2019 and friends and family we lost in 2019. 
Jan. 8, 2020: Some of the most popular articles in MyhometownBronxville in 2019 were about school news, including our annual article on where Bronxville graduates are going to college: Bronxville Class of 2019 to Attend Top Colleges. 
Other school news of interest included the naming of the new track and tenure appointments: Bronxville Board of Education Announces Naming of Track, Tenure Appointments, the prom: Bronxville School 2019 Prom in Pictures and graduation: Bronxville High School Seniors Receive Diplomas at 97th Annual Commencement: See Photos.  
Election news is always of great interest to our readers and this year was no exception. Readers were interested in the Bronxville Village Election: Marvin, Underhill, and Mayer Re-elected and in the Town of Eastchester and Westchester County election: Ruth Walter Wins Race for Westchester County Legislator for District 15. 
The weekly column entitled From The Mayor also is also of interest to our readers, the final one in 2019 being From The Mayor: Could Bronxville Become a Blue Zone? Also of interest was what's happening in neighboring towns such as Renaissance in Tuckahoe: New Apartments, Restaurants, Hotel, and More.
Our readers were interested in news about new stores, restaurants, and business owners. This included articles about Womrath's new owners: The Next Chapter for Womrath Bookshop: Meet The Bishops, the opening of Opa Opa: OpaOpa in Bronxville Serves Delicious Greek Cuisine and the opening of Tredici Social: A First-Rate New Restaurant Opens in Bronxville. Readers were also interested to learn that Artie Lange III had opened a new restaurant: Artie Lange III, Contractor and Restaurateur, Opens Restaurant Serving Delicious Mediterranean Fare and about the man behind the popular Park Place Bagels in Bronxville: Spotlight on Claudio Iaccarino, Owner of Park Place Bagels.
Finally, many in Bronxville have an intense interest in our village history and enjoyed an article entitled Remembering the Hotel Gramatan. 
Thank you to you our readers for a great 2019.
We look forward to another great year!
If you have a story idea for MyhometownBronxville.com, please send it to CLOAKING .
Photos above by N. Bower and A. Warner