| | |
| --- | --- |
| Bronxville Police Blotter: January 1 - January 9, 2020 | |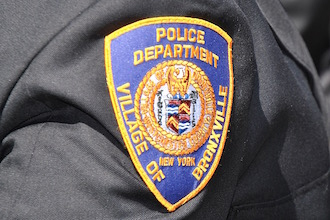 By Bronxville Police Department
Jan. 15, 2020: The following entries are from the Bronxville police blotter.
January 1, 2020, 
3:25 am, 
Sagamore Road: 
Police responded to call of someone throwing unknown objects behind the building. An individual was interviewed by Officers. No crime appeared to be committed, no damage was observed or reported.
January 1, 2020, 
4:23 pm, 
Pondfield Road: 
A pedestrian reported that the door to a Pondfield Road business was left open. The owner was contacted and stated that it was an oversight.

January 4, 2020, 7
:54 pm Police Headquarters: 
Police Officers from the Mt. Vernon Police Department used the Village Datamaster machine to process a DWI arrest. Their machine was reportedly inoperable.

January 7, 2020, 
7:54 am Crows Nest Road: 
A 1998 Volvo S70 was stolen overnight. The vehicle was unlocked and the keys were left in the car. The incident is being investigated.
January 9, 2020, 8:24 am Police Headquarters: 
Officers received a complaint of Domestic Violence from a resident who walked into headquarters. A domestic incident report was completed.