| | |
| --- | --- |
| Bronxville Police Blotter December 1 to December 10, 2019 | |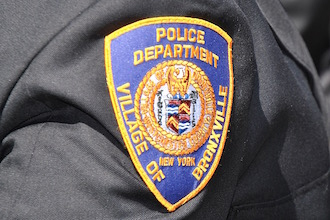 By Bronxville Police Department
Dec. 18, 2019: The following entries are from the Bronxville police blotter.
December, 1, 2019, Crows Nest Road, 6:50 PM:  A Crows Nest Road resident reported that his vehicle was entered sometime between 11/29 at 4pm and 12/1 at 6:15pm. Loose change was reported stolen from the car. The car was neither locked nor alarmed.
December 4, 2019, Pondfield Road, 7:01 PM: Text message dispute between mother and daughter. Incident resolved by Officers.
December 8, 2019, Summit Avenue, 11:54 PM:  Loud group of youths on Summit. Officers dispersed.
December 10, 2019, Pondfield Road, 5:34 PM:  A Mount Vernon woman was arrested driving on Pondfield Road with a suspended license registration.  The vehicle was impounded.  The woman was issued tickets to return to Court.