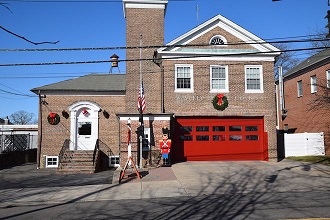 By Staff
Dec. 11, 2019: Brian Keating was elected to the Eastchester Fire District Board of Commissioners yesterday, December 10. Keating defeated Anthony J. Lore, Sr. who had held the position for the previous five years. 
Keating won a five-year seat on the Board with a total of 547 votes. Lore came in with a total of 462 votes.  
According to eastchester.org, the Eastchester Fire District is "a separate and autonomous unit of government" that "has the same boundaries as the Town."  
It is governed by a five-person Board of Fire Commissioners and is "responsible for general administration; the appointment of department personnel (paid and volunteer), physician, attorney and secretary (salaried positions), and the preparation and adoption of the annual Fire District budget after a public hearing."
According to a recent letter to the community, written by Bronxville Mayor Mary Marvin and published in MyhometownBronxville, "Bronxville property owners pay approximately 35% towards the town-wide $17.4 million town tax levy" used to fund the fire district's annual budget.
Pictured: Eastchester Fire House
Photo by A. Warner