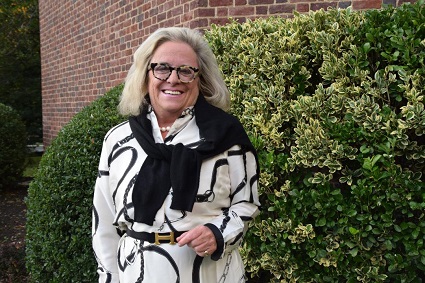 By Mary Marvin, Mayor, Village of Bronxville
Oct. 2, 2019:  The following is a compilation of activities and news relating to the village and local government for the fall months.
The library's HVAC system is in need of a huge overhaul/replacement costing approximately $900,000. The library board and the village board are working as a team on funding to get this done expeditiously given the nature of the building's contents and storage of historical documents.
Not updated since 1942, the village public works facility on Palumbo Place is receiving a long-overdue rehabilitation. Phase I bids for the demolition of the salt shed (shelter adjacent to the firehouse) and construction of a new parking lot that will add spaces for nearby schools and the Senior Citizens' activities are due within the week. We are anticipating the cost for this phase to be in the $800k range.
The light at the intersection of Gramatan Avenue and Pondfield Road, demolished in a truck accident, will be replaced shortly. At the same time, we are taking the opportunity to upgrade the nearby lighting and widen the abutting sidewalk.
During the week of October 7, the utility lines for the 100 Pondfield Road apartment project will be installed. We have limited the work to the hours of 3:00 pm until midnight to minimize what will certainly be a disruption.
North Road has been repaved, post major Con Edison utility work, but the work on the adjacent side streets continues as Con Edison makes individual home connections.
Resident parking permits and commuter buyouts expire 9/30/19. There is a two-week grace period to get your new permits affixed to your vehicle, provided you leave last year's permits in place. This year, the grace period refers to both your resident permit AND your commuter buyout. A resident parking permit allows you to park in any resident space in the village.   However, you still need to feed the meter. A buyout permit is a prepayment of the meter and is specific to a given parking lot. There are three commuter parking lots and three different commuter buyout permits – one for the Kensington garage, one for the Kraft lot, and one for the new Parkway Road lot. 
The Parkway Road Lot (formerly known as the Avalon Lot) is a PERMIT-ONLY lot until 3:00 pm.   This means only Parkway Road commuter buyout permit holders and those with 24/7 reserved spaces for that lot can park from 6:00 am to 3:00 pm during the week. After 3:00 pm, the Parkway Road lot is available to anyone provided they pay for their parking via the Pango app. Enforcement continues through 7:00 pm. After 7:00 pm, you are not required to pay for the meter, but cars must be removed before 2:00 am, as that is when overnight enforcement begins throughout the village.  Overnight parking permit holders can park in this lot after 6:00 pm in the row facing Parkway Road. These vehicles parking overnight must be removed from the lot by 8:00 am.
Vespas now have a defined parking area in the Kensington garage, space number 2232 and the hashtag space directly adjacent to it. Vespa parking is not allowed in the new Parkway Road lot at this time.  We are looking into a bike rack and/or bike locker for the Parkway Road lot. Current Vespa permits do not show an expiration date, but we will be changing this soon.  Starting in December, all Vespa permits must be renewed on an annual basis, just like all other Bronxville parking permits.  
Two charging stations have been installed in the Parkway Road lot, soon to be connected. If interested in use, contact Steve Shallo at village hall at 914-337-7338, ext. 115.
As a reminder, our village gas leaf blower ban has expired for the year, allowing for use from October 1 until June 1, mindful of the need for the upcoming leaf season. Our village court clerk, Kelly DeSimone, is currently away collecting her award for court clerk of the year for the entire State of New York. It is such a deserved honor, as she has run our court with great knowledge, organization, and leadership, truly unequaled anywhere. We will be honoring Kelly at our next board of trustees meeting.
In August, the Federal Communications Commission adopted new rules impacting the ability of local governments to regulate and engage in negotiations with telecommunication companies.
As example, under the FCC Act, a municipality in a cable franchise agreement may not impose local franchise fees greater than 5% of the cable revenues. This limitation was often offset by the inclusion of non-cash obligations negotiated, which included built-out requirements to ensure cable access to support all areas of a municipality as well as equipment support for public, governmental, and school channels. The FCC has now ruled that these "in-kind" payments must have their values included as part of the maximum franchise fee.
In addition, municipalities are now prohibited from regulating mixed-use or non-cable services provided by cable operators. As many households have switched to broadband, this effectively limits local governments from any oversight of the services most likely used by residents.
In essence, the two rules were major setbacks to local control of these services.
Pictured here: Mary Marvin.
Photo by A. Warner
Editor's note: As a public service, MyhometownBronxville publishes articles from local institutions, officeholders, and individuals. MyhometownBronxville does not fact-check statements therein, and any opinions expressed do not necessarily reflect the thinking of its staff.