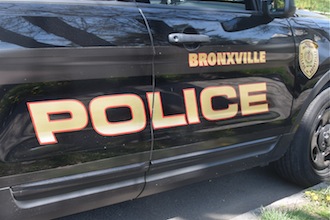 By Bronxville Police Department
Jul. 10, 2019: The following entries are from the Bronxville police blotter.
June 24, 2019, 11:44 pm, Pondfield Road, CVS Store: Officers responded to CVS after the manager reported that a male had stolen a large quantity of gum and had run from the store. Officers canvassed the surrounding area and were unable to locate the male. The incident is being investigated.
June 25, 2019, 6:51 pm, Chestnut Avenue: An anonymous caller reported a group of youth congregating in the area. The group dispersed before police arrived. Officers discovered two cases of beer hidden in the bushes.
June 25,2019,10:53 pm, Stoneleigh Plaza: An asset recovery company notified Bronxville Police that they would be repossessing a vehicle from the parking lot.
July 1, 2019, 1:42 am, Parkway Road: A 31-year-old man of Yonkers was charged with DWI after the 2005 Mazda he was operating crossed the double yellow line. The man failed a series of field sobriety tests and later registered a .15% blood alcohol content at Bronxville Police headquarters. Said vehicle was impounded. The man was released on his own recognizance pending his next court appearance.
July 3, 2019, 12:17 pm Grove Lane: A wire was reported hanging across the roadway. The responding officer examined the wire and deemed it to be a cable wire. The homeowner contacted Optimum.