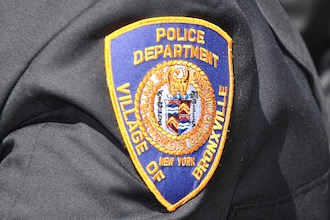 By Bronxville Police Department
Jun. 19, 2019: The following entries are from the Bronxville police blotter. 
June 1, 2019, 8:17 am, Bolton Gardens: Police responded to a neighborhood complaint for weekend construction work being performed. The workers ceased and were warned and admonished.
June 2, 2019, 6:42 am, Pondfield Road: A wallet containing over $1,100 in cash was turned over to police. The owner was contacted, and it was returned.
June 5, 2019, 3:19 pm, Pondfield Road: A resident reported that he had lost all of his parking permits. Replacements were issued.
June 6, 2019, 9:59 pm, Palmer Avenue: Lawrence Hospital staff requested police assistance in identifying an unknown male with an altered mental state. Officers were able to obtain identification and make a notification to a family member.
June 8, 2019, 2:07 pm, Pondfield Road, CVS: An unknown male shoplifter ran from the store with a basket full of miscellaneous items. The incident is being investigated.
June 9, 2019, 10:51 am, Masterton Road: Bronxville Police assisted the Eastchester Fire Department as it investigated an odor of natural gas emitting from a fireplace. EFD was able to make the fireplace safe and clear the residence for occupancy.