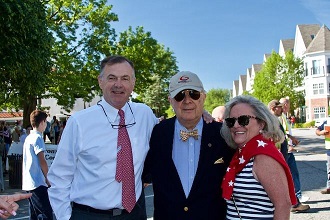 By Carol Bartold, Senior Reporter     
May 29, 2019: Mayor Mary Marvin noted Bronxville's 99th annual Memorial Day parade and commemoration by calling attention to the original act of reconciliation shortly after the Civil War that gave rise to the current holiday. On that day, local women laid flowers on the graves of Union and Confederate soldiers in the local cemetery. "I can't imagine a greater act of patriotism and reconciliation," Marvin said.
The commemoration began at Leonard Morange Park, where, after a volley of musket fire from the Fifth New York Regiment, dressed in Revolutionary War-era uniforms, wreaths were laid at the memorials for military personnel who lost their lives in World War I, World War II, the Korean War, and the Vietnam War.
The grand marshal, retired Bronxville Justice Court Judge George McKinnis, called the units to order to begin the parade, which proceeded on Pondfield Road through the business district.
Judge McKinnis, who graduated from Oklahoma University as a second lieutenant, served in the U.S. Army during the Berlin Crisis in the early 1960s and had command of an infantry platoon, part of the Strategic Air Command, that stood at the ready to ship out to any active theater of war.
As grand marshal, McKinnis led local and area dignitaries, units from local churches, civic service organizations, and municipal services, as well as Boy Scouts, Girl Scouts, and several classic cars. The parade ended at The Bronxville School, where the ceremony continued on the front lawn.
"This parade and ceremony have held a unique and storied place in the history of our village," Marvin said. She added that, in the last few years, the village has renewed its efforts to ensure that honoring servicemen and women who are most deserving of gratitude takes its rightful place on center stage each year.
Trustee Bill Barton read the honor roll of Bronxville veterans, two from World War II, who died since Memorial Day 2018.
Assisted by the Boy Scouts, Mayor Marvin, Police Chief Christopher Satriale, and Dennis Winter, who represented the Eastchester Fire Board of Commissioners, laid wreaths at the flagpole. Representatives from The Bronxville Historical Conservancy, the Bronxville Green Committee, The Bronxville Women's Club, and the Daughters of the American Revolution together with the village historian followed suit and laid wreaths at the flagpole memorial.
"We are the only country in the world," Marvin said, "which tries to listen to the teachings of its founders as if they were still alive and guiding us. We just need to listen a little harder."
The 99th annual commemoration closed with singing "American the Beautiful" and a lone bugler playing taps.
Below are photos from the parade and commemoration.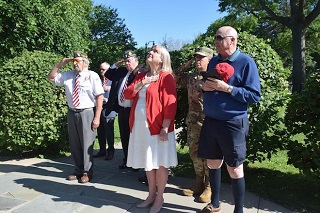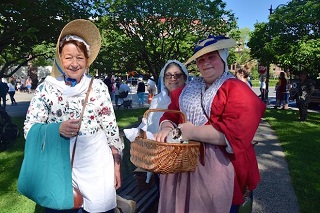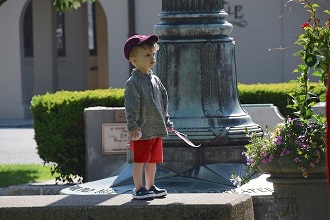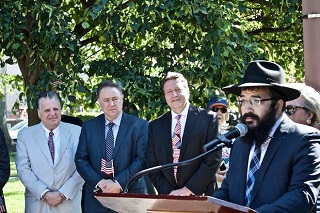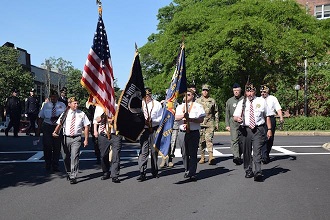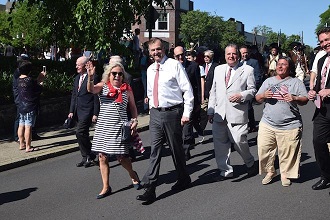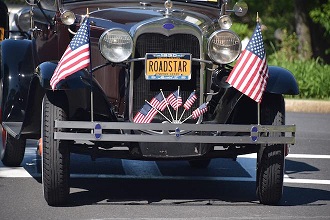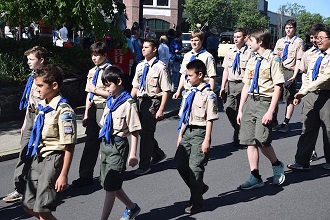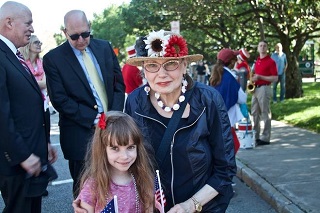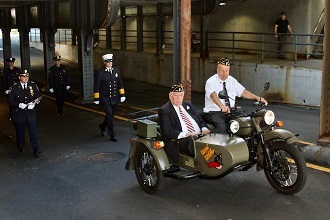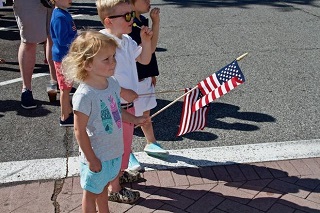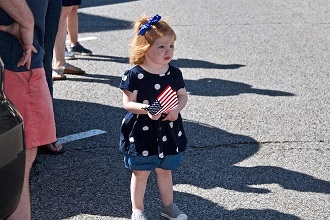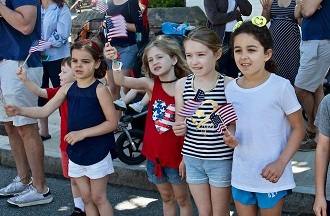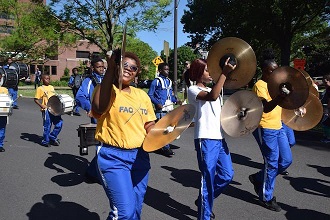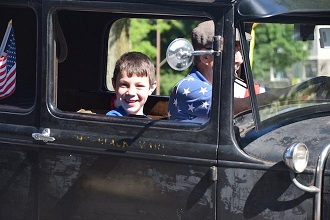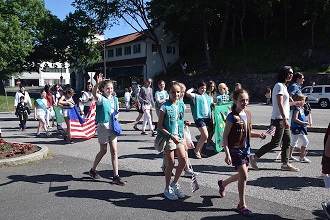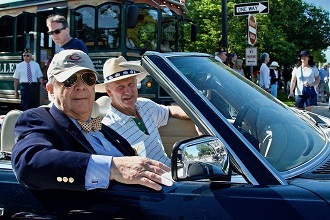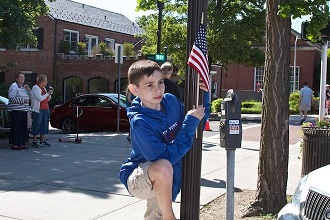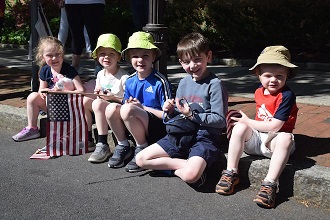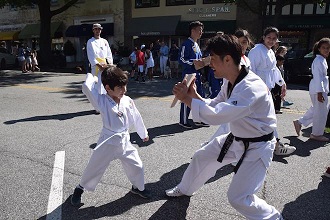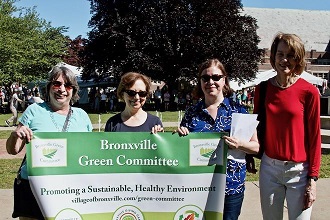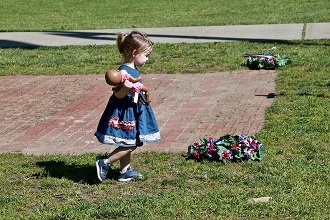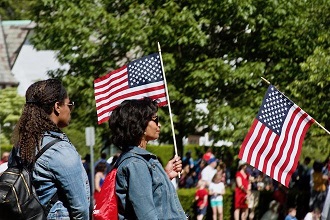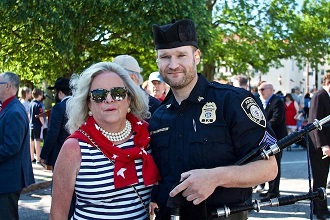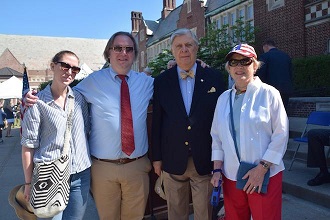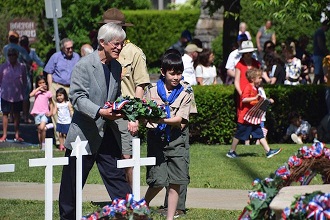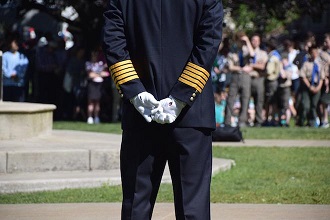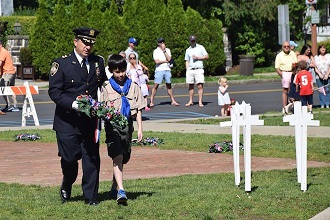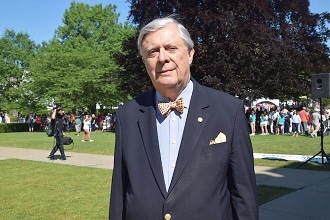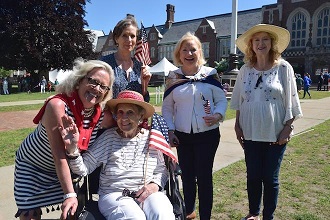 Photos by N. Bower and A. Warner
 http://myhometownbronxville.com/http://myhometownbronxville.com/http://myhome