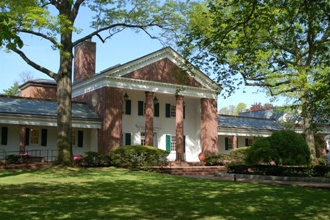 By Staff     

Mar. 6, 2019:  On March 19, 2019, Mayor Mary C. Marvin, Deputy Mayor Robert Underhill, and village trustee Randy Mayer will run for reelection to the Bronxville Village Board of Trustees. They were all nominated by the Bronxville Republican Committee at their caucus on January 24. Each is seeking another two-year term and all are running unopposed.
The election will take place at Bronxville Village Hall. The polls will be open from 6:00 am to 9:00 pm. Bill Grealy, Bronxville Republican Committee chair, is asking residents to "take 15 minutes on March 19th to support these candidates, who have voluntarily served over 30 combined years."
Mayor Mary Marvin has served for 14 years and is seeking her eighth term. She describes the best part about being mayor as "truly knowing so many villagers of every age and trying to be of help to any one of them that might need the village to step in." 
Marvin sees three main challenges in the coming years: preserving the "underground" village, which she describes as "an aging infrastructure that is now 100-plus years old," preserving "the character of life that made so many of us want to call Bronxville home," and sustaining "a vibrant downtown, a beautiful residential district, and a government with quality services while keeping the tax numbers sustainable."
Marvin is running unopposed; however, a petition was filed on February 13 to nominate Stephen Jasikoff for mayor. It was ultimately determined that Mr. Jasikoff lives in election district 13, which is in the Village of Tuckahoe, and that he is thus "not eligible to be a candidate for mayor in the Village of Bronxville."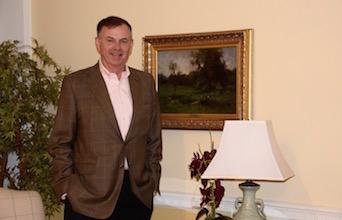 Robert Underhill became a trustee in 2005 and deputy mayor in 2011. Like Marvin, he is seeking his eighth term. For the past 14 years as a trustee, Underhill has been involved in helping transform two of the village's eyesores into real estate assets. The first is the Kensington lot, which is now the residential building Villa BXV. The second is the Avalon lot, which is in the process of being acquired and improved. Underhill wants to see this project through to completion. He is also interested in working on another important project--updating the village's comprehensive plan, which will provide a vision for Bronxville's future. As Mayor Marvin says in her column in MyhometownBronxville this week, "All experts point to the need for planning and a vision for the future because, as history has proven, communities will grow either by choice or by chance." 
Some key challenges that Underhill sees are "fiscal stress" as New York State reduces local aid to villages and making sure Bronxville has "zoning laws that are state-of-the-art that will help us maintain the unique character of Bronxville."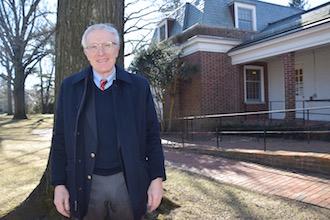 Finally, trustee Randy Mayer is running for his second full term. Mayer is running because he thinks "it's very important we focus on preserving what we have." Like Underhill, he is interested in working on the comprehensive plan and has strong feelings about the need to keep Bronxville special. He describes Bronxville as "a little oasis of calm" and says that it is important that "we never lose sight of what makes us special." Mayer points out that decisions about open space and the downtown area are very important because some decisions can be irreversible. "A lot of things that might be good for other communities might not be good for Bronxville."
Photos by A. Warner