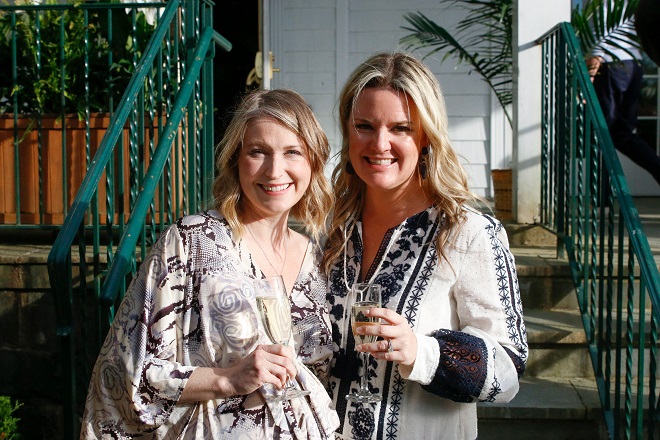 By Eleyna Whittingham, Member, Parents Board, Reformed Church Nursery School 
Jun. 3, 2019:  On May 11, the Reformed Church Nursery School held its annual spring fundraiser, RCNS in Bloom. The event was enjoyed by parents and teachers and was held at the Bronxville Field Club. It began with cocktails and hors d'oeuvres, followed by a live auction, dinner, and a silent auction. Included in the auction items were beautiful pieces of artwork by the children.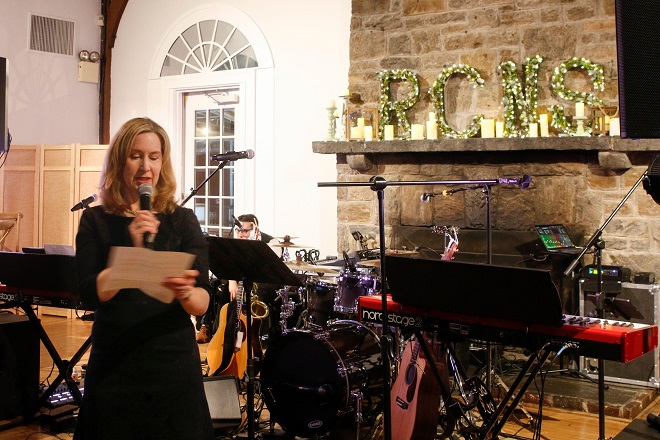 Cynthia Klein, auctioneer for the live auction.
Two hundred members of the school community gathered to celebrate, and the event netted over $80,000 thanks to the generosity and commitment of the school's parents. This money will be used to fund a new 3s playground, professional development opportunities, and a dynamic reading and writing curriculum from Columbia's Teachers College.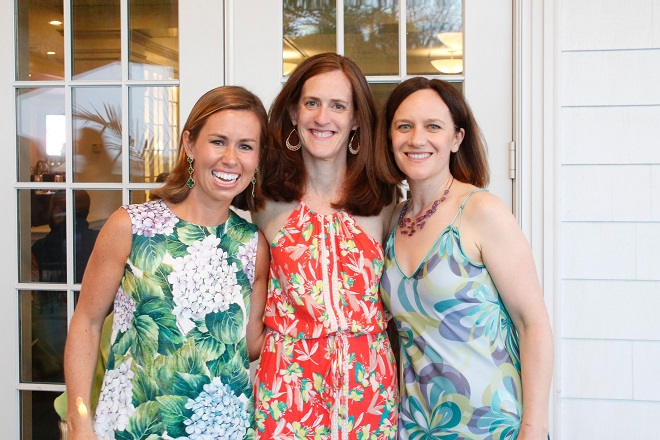 (L to R) Kate Carey, Carrie Rush, and Sarah Darwin.
Additionally, these funds will help bring to life the next phase of RCNS. In the 2020-2021 academic year, RCNS is launching a kindergarten, a first grade, and an all-day programs for the 3s, pre-K, and junior-K. More information is to come about this exciting development and applications will be available in the fall of 2019.
The RCNS Parents Board is especially grateful to our community sponsors, The Bronxville Field Club, Ivonne Droese-Solomon of Kensington Paper, Mrs. Morgan's Flower Shop, Posh Beauty Boutique, Continental 109, Bronxville Nails, and Lyndal Vermette of Ink Pop Originals. In addition, photos of the event were taken by Emily Tull Pollakowski. All of their creativity and commitment ensured a flawless event for the RCNS community
Click here to see photos from the event.

Pictured at top: Julia Hull, fundraising chair, and Maureen Stapleton, fundraising co-chair.
Photos by Emily Tull Pollakowski
Editor's note: As a public service, MyhometownBronxville publishes articles from local institutions, officeholders, and individuals. MyhometownBronxville does not fact-check statements therein, and any opinions expressed therein do not necessarily reflect the thinking of its staff.