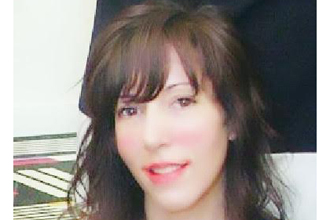 By Katie Gojkovich, Christ Church Bronxville

Jul. 12, 2017:  The steering committee of Eliza Corwin Frost recently announced the appointment of the school's new director, Victoria ("Vicky") McLaughlin, who began her tenure on July 10.
Vicky joins ECF from her most recent role as the educational director of Early Learning Foundations and York Avenue Preschool in Manhattan. She earned a master of arts degree in early childhood education from Teachers College at Columbia University, with a focus on theories of development.
Vicky has many years of practical experience teaching two- and three-year-olds and inspiring the professionals who work with them. She spent more than a decade at Teachers College maintaining a classroom practice at the Rita Gold Center Lab School, training teachers and teaching undergraduate and master's degree seminars in early childhood development and theoretical foundations in early childhood.
As one member of the search committee noted, "I love the passion, experience, and knowledge that Vicky brings, and I think she will be a wonderful partner and resource for the staff and parents."
Vicky is eager to get started and is excited about the opportunity to work with the children, families, and teachers of the ECF community. "Eliza Corwin Frost is already such a wonderful and embracing environment--everyone's efforts to move forward in such a positive direction are both challenging and exciting!"
The steering committee also expressed its gratitude to Steve Madey for his service as interim director. 

Pictured here:  Vicky McLaughlin, the new director of Eliza Corwin Frost. 

Photo courtesy Katie Gojkovich, Christ Church Bronxville