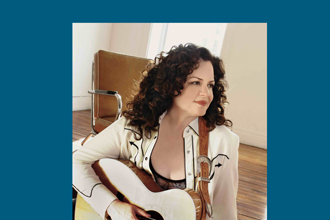 By Pippa Colvin, Member, Board of Trustees, Friends of the Bronxville Public Library

Dec. 7, 2016:  Join one of America's finest champions of folk music, Caroline Doctorow, daughter of renowned author E.L. Doctorow, on December 10 at 3:00 pm at the Bronxville Public Library for "An American Holiday in Song," an uplifting acoustic music holiday concert that people of all ages will enjoy. 
The program includes standards such as "Winter Wonderland," "Frosty the Snowman," "Dreidel Song," "Let It Snow," and "Deck the Halls," as well as Caroline's original holiday songs and several instrumental works, all delivered in her unique Americana/folk style. Audience participation is encouraged.
The concert is free and will be followed by a reception.

Pictured here:  Caroline Doctorow.

Photo courtesy Caroline Doctorow