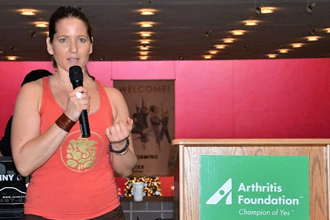 By Helen Baia, Bronxville Wellness Sanctuary

Nov. 16, 2016:  Stephanie Filardi, co-owner of Bronxville Wellness Sanctuary, recently authored the book Reclaiming Joy:  Your 4-Step Guide to Happy, Health & Free.
"​Many of us spend our life so busy doing things," Filardi writes, "that we neglect to notice how we are being. We end up losing sight of why we are here, what's important to our well-being, and ultimately what brings us joy. We are meant to thrive!"
The practical 4-step guide Filardi has written will help you:
1. Identify what supports your well-being and brings you joy.
2. Discover how health, relationships, career, and life purpose energize you.
3. Move beyond fear and stress to create a future you love.
4. Shift your perspective to attract what you desire.
5. Stop driving yourself so hard and start thriving –enjoy life.
Reclaiming Joy is available on Amazon.com.  It can also be obtained by emailing  CLOAKING .

For more information, go to www.thrivingyouthrivinglife.com.

Pictured here:  Author Stephanie Filardi.

Photo courtesy Helen Baia, Bronxville Wellness Sanctuary