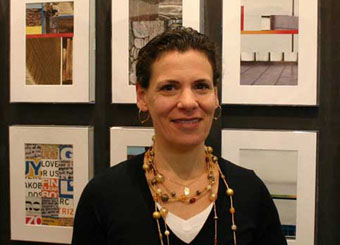 By Dara Kane, Bronxville Artist

Nov. 9, 2016:  I have been living in Bronxville for almost ten years. It is a wonderful community, but for me, it also serves as great inspiration for my artwork. 
As I walk through Bronxville Village, I still marvel at the natural beauty all around me. I never tire of my surroundings and it nurtures my creativity. 
I have been collaging for over twenty years and have been regularly exhibiting my artwork in Southern Westchester. 
Currently, three of my collages are on exhibit in the Small Works Exhibition at the Rye Arts Center in Rye from November 2 to December 3. An opening reception will be held there on Saturday, November 19, from 4:00 pm to 6:00 pm at 51 Milton Road in Rye. 
Collage to me is about making all the parts and pieces fit together. When everything is working, it is a very exciting feeling. 
I find inspiration everywhere, especially in nature, organic forms, and very graphic elements. I use recycled papers. I never shop for materials and prefer to find things to use. So, in a way, I am giving materials that might be discarded a new purpose. 
To see my gallery of collages, visit my website at www.darakane.com.

Pictured here:  Artist Dara Kane.

Photo courtesy the artist