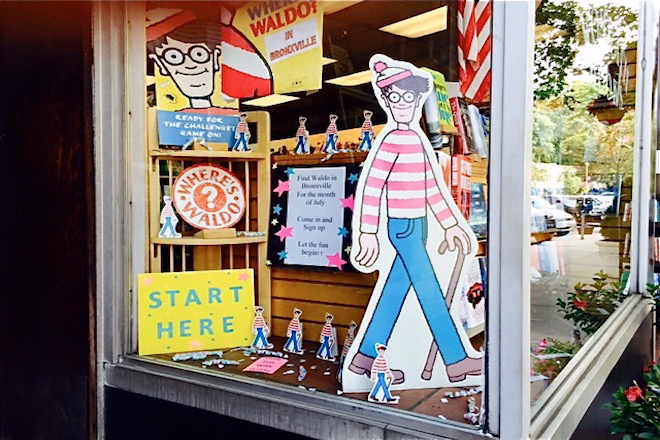 By Staff 

Jul. 13, 2016:  Waldo, of the popular children's book series Where's Waldo, is back, once again, hiding in 24 Bronxville businesses throughout the whole month of July. 
Local businesses in Bronxville will again participate in "Where's Waldo," a game sponsored by Womrath Bookshop, by hiding a little cardboard statue of Waldo somewhere in their stores. Young sleuths must inspect each store to find Waldo, sometimes not an easy thing to do.
On July 28 at 3:00 pm, there will be a big party at Womrath Bookshop, including prizes, for all the detectives.
Register at Womrath to get the passport that local merchants will stamp when sleuths spot Waldo.
For more information, call Womrath Bookshop at 914-337-0199 or stop by the store at 76 Pondfield Road.
Pictured here: Waldo display in the window of Womrath Bookshop from a previous year.
Photo by A. Warner