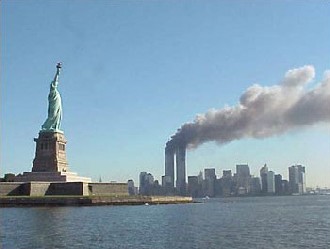 August 31, 2011:  A memorial concert to remember the events of September 11, 2001, will take place on the tenth anniversary of the tragedy, Sunday, September 11, at 3:00 pm at The Bronxville Women's Club.
The event is sponsored by The Tuckahoe-Eastchester Lions Club and The Bronxville Women's Club.  Local officials will open the program with bagpipes, which will be followed by a concert including William Anderson, guitar; Joyce Rasmussen Balint, violin and mandolin; Michael Ouzounian, viola; Patricia Rogers, bassoon; and Lion Pat Farenga, voice.
A reception donated by Trader Joe's will follow the program.
The net proceeds from the concert and journal ads will benefit the police and fire departments of Bronxville, Eastchester, and Tuckahoe along with EVAC.  A 50/50 raffle will benefit the ongoing renovations of the historic building of The Bronxville Women's Club.
Donations for the event are $20 each.  Advance ticket holders will enjoy reserved seating.  The Bronxville Women's Club is a 501(c)(3) organization, and donations are tax-deductible to the full extent allowable.
For more information, visit The Bronxville Women's Club website, www.bronxvillewomensclub.org.