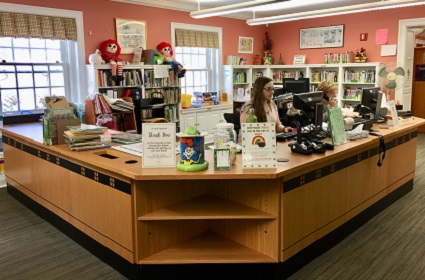 By Irena Choi Stern, Vice President, Friends of the Bronxville Public Library

Oct. 2, 2019:  Four new board members joined the Friends of the Bronxville Public Library ("FOBPL") on October 1, bringing a wealth of talent and experience to arguably the most beloved institution in the village. The new board members are Zahabia Brainch, Grace Gilmer, Laura Kinon, and Carolyn Mattson. They join the president, Dina Grant, vice president Irena Choi Stern, treasurer/president-elect Rekha Waggoner, and secretary Lauren Toal.
"We are so lucky to have these four talented women join us on the Friends," said Dina Grant, president of the FOBPL. "I look forward to hearing their creative ideas about new programs we can offer the Bronxville community, and I know their diverse experiences will be incredibly helpful as we continually strive to create a welcoming place for the community to gather and to learn."
Over the years, the FOBPL has quietly filled in where library budgets have not been able to meet the need, funding all of the adult and children's programming, including the summer reading program, author events featuring nationally recognized writers, a museum pass program to New York City institutions, keeping the library open during municipal cuts, funding innovations in digital publishing, and making sure that Bronxville residents have access to resources. The library has long been a central focus of the community, with residents donating to the 2001 renovation of the building, the majority of which was funded by the fortuitous auction of a painting. The ongoing programs are funded by community support through annual donations to, and a benefit organized by, the FOBPL. This year, the FOBPL funded a beautiful new circulation desk in the children's room and future plans include a renovation of the teen room.
Zahabia Brainch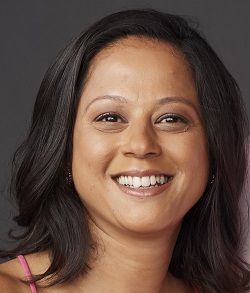 Zahabia and her husband, Satpal, moved to Bronxville in December of 2018.  They have two boys, in grade five and grade three. The family moved from London, where they spent the last six years. Zahabia graduated magna cum laude from Denison University and worked at General Electric for 10 years. Subsequently, Zahabia focussed on entrepreneur endeavors and she is now an independent consultant with Microsoft. She served on the board of the PTA at the American School in London (ASL). Zahabia was an active volunteer at her school library in London. She is also a trained crisis counselor and volunteers weekly for Crisis Text Line. Zahabia is excited to get involved in the Bronxville community.
Grace Gilmer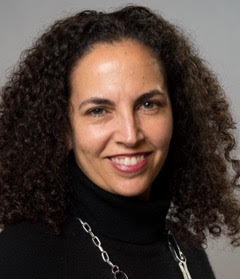 Grace moved to Bronxville with her husband, Shyda, in 2012. They have three children, all of whom have attended the Bronxville School since kindergarten and are now in grades 2, 4 and 7. Grace is from Southern California. She has a B.A. in Social Ecology from U.C. Irvine and a master's degree in social work from Columbia University. Grace worked for nearly ten years at Graham Windham, a New York City nonprofit organization with services for families and children. Before taking time off to raise her children, she spent the last several years of her social work career at The Graham School, a residential treatment center for children, as their director of clinical, medical and quality improvement services. Grace is currently an active management team member of the Bronxville Junior League and volunteers in various capacities at the Bronxville Elementary and Middle Schools.
Laura Kinon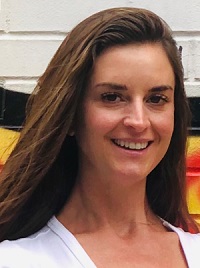 Laura and her husband, Merritt, moved to Bronxville in July of 2010 from Carmel, IN, when their oldest was starting the 4th grade. He is now a graduate of Bronxville High School and is attending Indiana University, where he is on the pre-med track double-majoring in neuroscience and linguistics. Their daughter, Avi, who was born exactly one year after the family moved to Bronxville, is in the third grade at the Bronxville School. Laura went to the University of Dayton, where she studied accounting. This led to a lifelong career of working for nonprofits, including the American Red Cross of the Heartland, the Indiana CPA Society, and the New York Society of CPAs. She stopped working once her daughter was born but went back to school in September of 2015 and, this May, earned her BS in psychology from Saint Mary-of-the-Woods College. Laura has been actively engaged in organizations at the Bronxville School, including the BASC committee, as well as at the Bronxville Field Club, where she serves on the paddle/tennis committee and on the planning committee for this year's annual Elizabeth's Hope fundraiser.  
Carolyn Mattson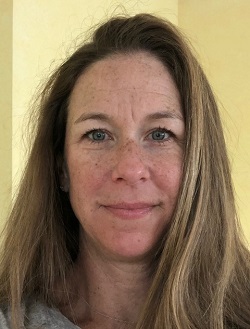 Carolyn and her husband, Patrick, moved to Bronxville in 2017 and have two boys in the Bronxville School. Since moving to Bronxville, Carolyn has been active in the Elementary PTA as a class parent and New Family Committee member and in the Middle School PTA as MS BASC liaison and character and community co-chair. Carolyn graduated from Transylvania University in Lexington, KY, with a BA in marketing and the University of New Haven with an MA in industrial and organizational psychology. She is looking forward to helping the library continue to offer all its amazing programs as well as add new ones for the teens in town. She enjoys reading with her children and her book clubs. 

Pictured at top: Children's room at the Bronxville Public Library.

Photos courtesy Friends of the Bronxville Public Library
Editor's note: As a public service, MyhometownBronxville publishes articles from local institutions, officeholders, and individuals. MyhometownBronxville does not fact-check statements therein, and any opinions expressed do not necessarily reflect the thinking of its staff.