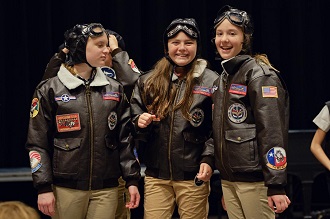 By Nadine Brandes and David Fenner, Bronxville School Parents
May 1, 2019:  Don't miss Honk! Jr., a delightful adaptation of Hans Christian Andersen's beloved fable "The Ugly Duckling" on Friday, May 10, and Saturday, May 11, at 7:00 pm in the Bronxville School auditorium.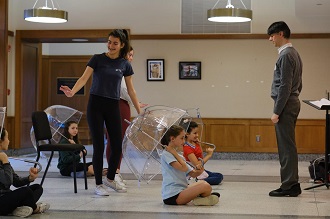 A cast of 40 talented Bronxville middle schoolers will take you on baby duck Ugly's journey of self-discovery, with many farmyard adventures on the way. 
Honk! Jr. is a heartwarming celebration of being different. With sparkling wit and a memorable score, this musical is sure to delight audiences of all ages.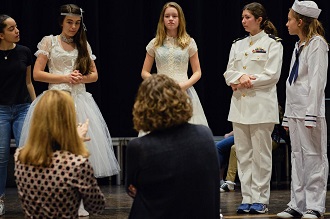 Tickets will be made available starting May 7 on Eventbrite at https://www.eventbrite.com and can be purchased at the door.
Photos by D. Fenner


Editor's note: As a public service, MyhometownBronxville publishes articles from local institutions, officeholders, and individuals. MyhometownBronxville does not fact-check statements therein, and any opinions expressed therein do not necessarily reflect the thinking of its staff.