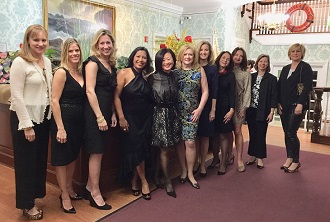 By Irena Choi Stern, Co-Vice President, Friends of the Bronxville Public Library
Mar. 13, 2019:  Raise a Glass to Hemingway, the benefit for the Bronxville Public Library held on March 8, was a sellout, as more than 300 supporters enjoyed a moveable feast of delicious fare catered by Underhills Crossing, along with wines, mixed drinks, and a tequila bar, all to raise funds for library services and needs beyond the reach of the regular budget.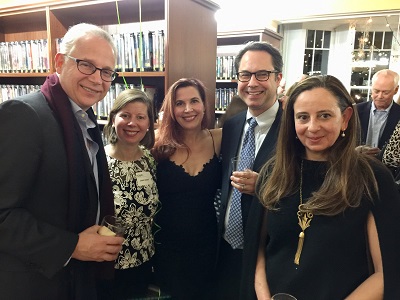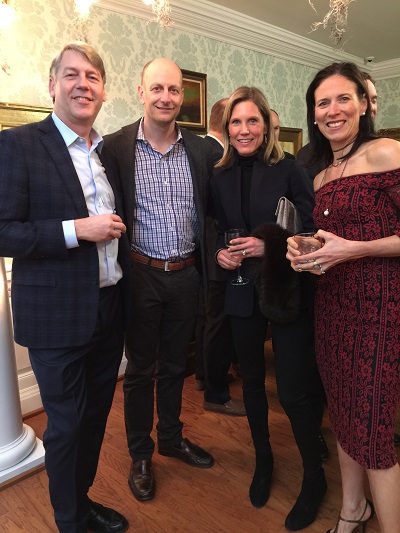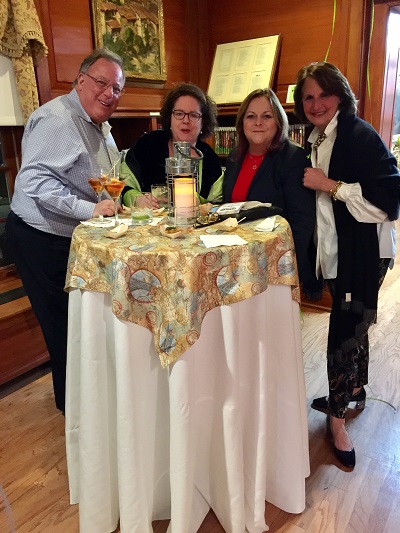 Organized by the board of the Friends of the Bronxville Public Library (FOBPL), the evening was a community-wide effort, with local merchants donating fabulous raffle and silent auction items. In a nod to Hemingway, a wide assortment of author-themed beverages ("Old Man & the Seagrams" and "Six-Toed Martini") was served, and the building was transformed into a Hemingway-esque Key West hideaway.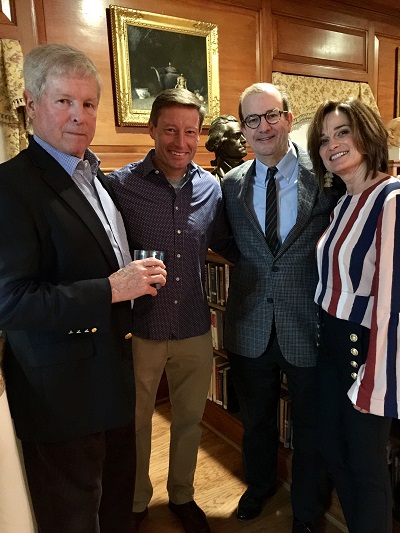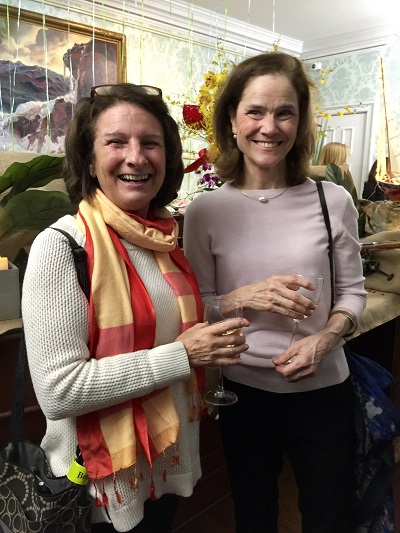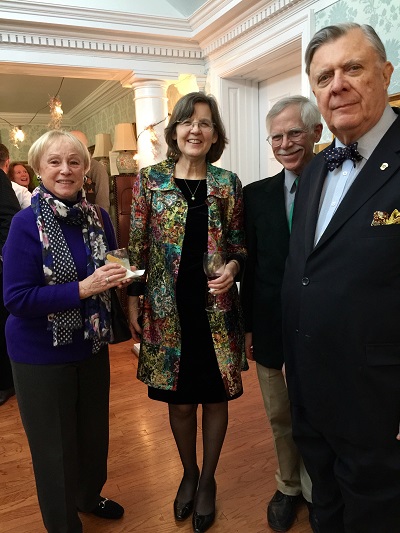 "Community members of many generations came out to 'raise a glass to Hemingway,' and the Friends are thankful to the Bronxville community for showing such tremendous support for our beloved library," said Lia Gravier, FOBPL president.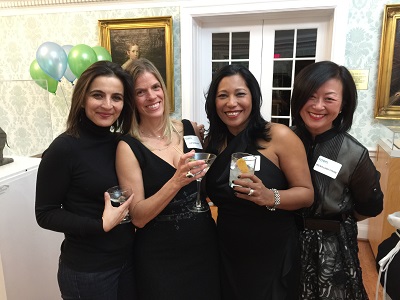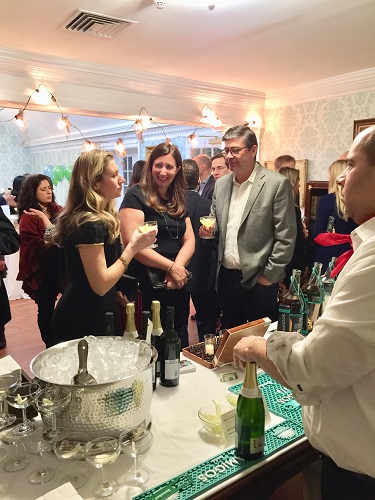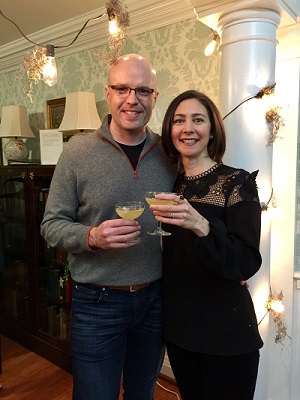 Over the years, the FOBPL has quietly filled in where library budgets have not been able to meet the need, funding all the adult and children's programming, including the Summer Reading Program, supplementing the book budget, funding author events featuring nationally recognized writers, a museum pass program to New York City institutions, and innovations in digital publishing, and ensuring access for Bronxville residents to resources.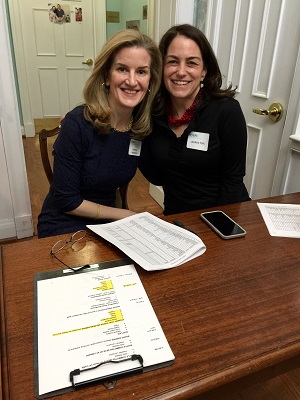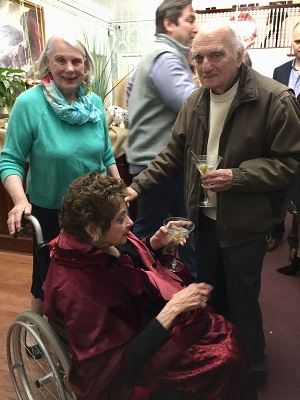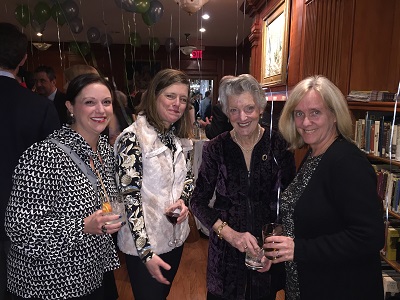 The FOBPL works closely with the library director, Greg Wirszyla, to identify funding priorities. The FOBPL funded the purchase of a new children's room circulation desk (approximately $12,000); the museum pass program ($2,500); the art restoration fund ($3,000 annually); a new projector and flat screen television for the Yeager Room ($3,000); and the repair, restoration, and refinishing of the library's antique grandfather clock (approximately $8,000), which was inoperable for nearly 20 years.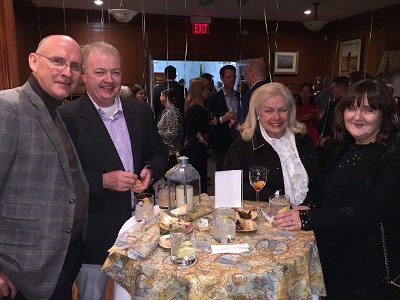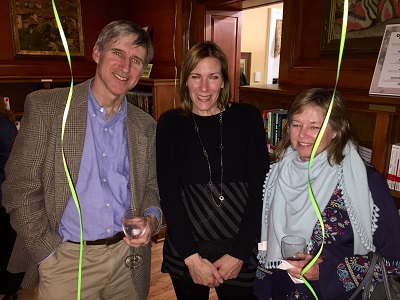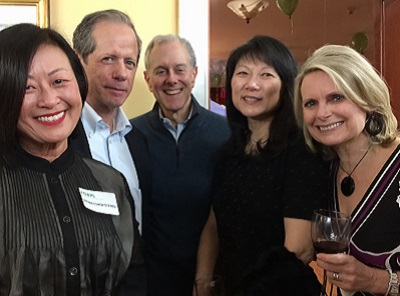 "This library has a cultural influence far beyond the field of books and reading," Wirszyla said. "Universal in its appeal, all ages look to it for pleasure and enrichment through its wide variety of programs made possible by the Friends of the Bronxville Public Library."
Raffle Sponsors included:  Eileen Palma, Nature's Cradle, Sarah Lawrence College, Silk Road, Underhills Crossing, Bronxville Wellness Sanctuary, Candy Rox, Chantilly, Continental 109, Dobbs and Bishop, Elia Taverna, Elizabeth Ackerman, Harry's, J.McLaughlin, Louis di Chiarro Salon, Maison Rouge, Mini's Prime Meats, Newton Garden Design, New York Botanical Garden, Nutmeg, Park Place Bagels, Playa Bowl, Posh, Pure Barre, Root and Vine, Salon Tresses, Toney Toni and the Gang, Womrath Bookshop, Yoga Haven, Yoga Rebels and Value Drugs.
Photos courtesy Irena Choi Stern, Co-Vice President, Friends of the Bronxville Public Library

Editor's note: As a public service, MyhometownBronxville publishes articles from local institutions, officeholders, and individuals. MyhometownBronxville does not fact-check statements therein, and any opinions expressed therein do not necessarily reflect the thinking of its staff.