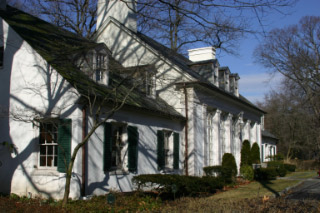 By Bill Barton

Mar. 6, 2019:  The Loft is a relatively unknown Bronxville treasure.  It is above the Bow Tie Bronxville Cinema. Started in 1968 as a children's film and theater center, it has since served as a recording studio for artists, including such well-known ones as Rihanna, Rod Stewart, Procol Harum, and Christina Aguilera. Pete Seeger, Donny Osmond, Britney Spears, Taj Mahal, and the Average White Band have also recorded there. Al Hemberger is a Bronxville High School graduate who now resides in Garrison but is in Bronxville working at his studio most days. Click here for more on the history of The Loft.
Al hosts a monthly "Songwriters Listening Room" on the third Friday evening of most months at The Bronxville Women's Club. Doors open at 7:00 for socializing; bring your own food and drinks. Shows start at 8:00 pm and end at 10:00 pm. There is a suggested donation of $10 per person. Al plays often with his band, which is composed of other former Bronxvillians Kerry Faselt-Hopwood and John Ellinghaus.  Music styles are mainly American folk, rock, and retro songs, most original compositions. 
The next show will be on March 15.
If you are interested in attending, just show up. You can get further information on upcoming shows and on The Loft in general by contacting Al at  CLOAKING .
Please come and support local musical artists!
Pictured here:  The Bronxville Women's Club.

Photo by A. Warner

Editor's note: As a public service, MyhometownBronxville publishes articles from local institutions, officeholders, and individuals. MyhometownBronxville does not fact-check statements therein, and any opinions expressed therein do not necessarily reflect the thinking of its staff.