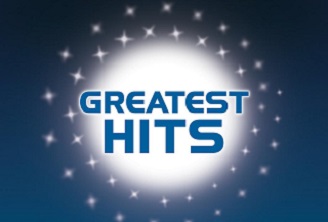 By Kathleen Suss, Executive Director, Concordia Conservatory

Feb. 6, 2019:  Concordia Conservatory presents its gala benefit, GREATEST HITS, featuring Tony and Emmy Award-winning star Christine Ebersole in cabaret on Saturday, February 9, at 6:00 pm at the Sommer Center for Worship and the Performing Arts at Concordia College New York.
This gala concert is part of the Hoch Chamber Music Series and will also feature chamber music with violist Lawrence Dutton, violinists Elizabeth Lim-Dutton and Emanouil Manolov, pianist Jon Klibonoff, and cellist Andrew Janss. The event supports the conservatory's funding for scholarships, the annual community holiday musical, music therapy, the Stamford campus, and chamber music.
Members of the 2019 Conservatory Gala Benefit Committee are chairs George Lekovic and Maria Ognibene, Claudia Amboss, Ceyda and Balaban Bobus, Betty Crowley, Julie Daher, Brian DeRousseau, Zlata and Greg Gleason, Biljana and Tomas Dordevic, Gerene Rose, Stella Guarnieri, Sharon Ingram, Christian Klose, Mauricio Morato, Sally Quale, Renee Redmond, Aaron Shafer, Jeff Ungvary, and Gary Wilson.
Concert tickets are $39 for adults and $19 for seniors and children; combined tickets for the concert and dinner-dance are $220. To purchase tickets, visit www.concordiaconservatory.org or call 914-395-4507.
Photo courtesy Concordia Conservatory 
Editor's note: As a public service, MyhometownBronxville publishes articles from local institutions, officeholders, and individuals. MyhometownBronxville does not fact-check statements therein, and any opinions expressed therein do not necessarily reflect the thinking of its staff.