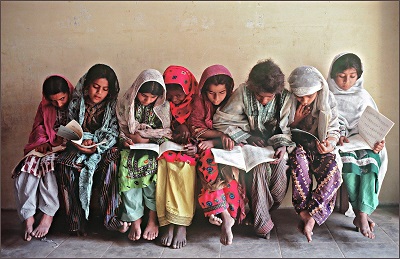 By Elizabeth Vranka, Executive Director, OSilas Gallery at Concordia College
Jan. 30, 2019: John Isaac, Bronxville resident and former head of the United Nations photo unit, will be speaking in OSilas Gallery at Concordia College on Wednesday, February 6, at 7:30 pm. Mr. Isaac will discuss his 30-year odyssey as a photojournalist with the United Nations.
In his presentation, "The Photographs I Did Not Take," Mr. Isaac will talk about his experiences travelling the world with the UN and some of the difficult situations he confronted as a photographer, including his effort to preserve the dignity of the vulnerable and suffering people found at the center of the many UN missions he was sent to photograph. This presentation will be illustrated with photographs taken over Mr. Isaac's long career with the United Nations. This lecture was originally scheduled for November 15, 2018, but was rescheduled because of the snowstorm that day.
Of his time with the UN, Mr. Isaac said, "For me, photography was a way of life--never a job. My bags were always packed, and I was ready to leave at a moment's notice." Mr. Isaac often found himself at the scene of catastrophic humanitarian crises, and throughout his career, he sought to treat with dignity all those he encountered. At all times, Mr. Isaac said it was his goal "not to take away someone's dignity since it is the most important right that is owed to us all equally." 
The lecture will be given on Wednesday, February 6, at 7:30 pm in OSilas Gallery and is open to the public, but tickets are required. Tickets may be purchased at www.osilasgallery.org: $25; $20 for OSilas Gallery members. Light refreshments will be provided. For more information, please contact Executive Director Elizabeth Vranka at CLOAKING or 914.337.9300, ext. 2173.
OSilas Gallery is located on the campus of Concordia College, 171 White Plains Road, Bronxville. On-campus parking is accessible via Concordia Place off of White Plains Road. Please see www.osilasgallery.org for a full listing of exhibitions, lectures, and special events at the gallery.
Photo by John Isaac 
Editor's note: As a public service, MyhometownBronxville publishes articles from local institutions, officeholders, and individuals. MyhometownBronxville does not fact-check statements therein, and any opinions expressed therein do not necessarily reflect the thinking of its staff.