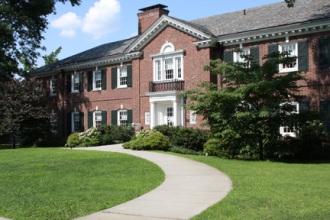 By Christine Utchel, Head of Reference, Bronxville Public Library

Jun. 27, 2018:  On Thursday, June 28, at 1:15 pm, the Bronxville Public Library will hold an informative session about how you or a loved one can age in place at home, the signs that home care is needed, and the costs associated with it. The lecture is presented by Alliance Homecare, a licensed home care agency. Registration is required.
On Saturday, July 7, 2018, at 11:00 am, the library will present a lecture titled "Blueprint for Financial Success." This informative seminar, to be presented by Kathleen Ryan of New York Life Insurance Company, will educate you about basic financial concepts and illustrate how you can apply them to your personal financial situation and help you build a stronger, more secure financial future. Topics will include cash flow, net worth, risk management, college funding, retirement planning, emergency savings, and more. Registration is required.
Registration for these events can be made by calling the library at 914-337-7680, ext. 24, or by sending an email to CLOAKING .

Pictured here:  The Bronxville Public Library
Photo by A. Warner
Editor's note: As a public service, MyhometownBronxville publishes press releases, statements, and articles from local institutions, officeholders, candidates, and individuals. MyhometownBronxville does not fact-check statements therein, and any opinions expressed therein do not necessarily reflect the thinking of its staff.