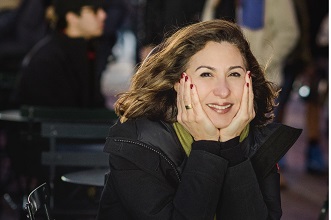 By Ines Rodrigues

Apr. 11, 2018:  Author Ines Rodrigues will be reading and discussing her historical novel Days of Bossa Nova, published in 2017, at the Bronxville Public Library on Saturday, April 28, at 3:00 pm.
The book tells the story of Felipe Navarra, who rises from poverty to conquer São Paulo, the city he loves. He becomes a radio celebrity in the age of Bossa Nova, classic sambas, and radionovelas. 
On his way to fame and fortune, he falls into a heartbreaking love triangle with his childhood sweetheart and sells his soul to the dark dictatorship that took over Brazil from 1964 to 1985. His rise runs parallel with the city's descent into crime, where the gap between rich and poor gets dangerously wide and no one is really safe.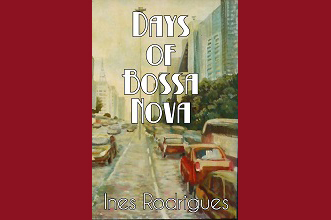 Rodrigues is a Brazilian writer, journalist, and teacher who lives in Westchester and is an instructor at The Writing Institute at Sarah Lawrence College and the Bronxville Adult School.
Pictured here:  At top, author Ines Rodrigues; in text, the cover of her book Days of Bossa Nova.
Photos courtesy Ines Rodrigues


Editor's note:  As a public service, MyhometownBronxville publishes press releases, statements, and articles from local institutions, legislators, candidates, and individuals. MyhometownBronxville does not fact-check statements therein, and any opinions expressed therein do not necessarily reflect the thinking of its staff.