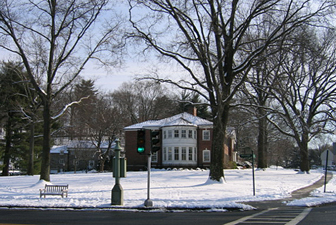 By Bronxville Library Staff

Feb. 15, 2017:  Spend winter break at the Bronxville Library! There are events and activities for children and teens every day during the week; all are at 2:00 pm except the time management workshop.
For young children: 
Tuesday, Feb. 21:  LEGO Club, Ages 4 and up
Wednesday, Feb. 22:  Cartooning Workshop, Ages 6 and up
Thursday, Feb. 23:  Marshmallow Snowmen, Ages 3 and up
Friday, Feb. 24:  Magic Show, Ages 3 and up
Saturday, Feb. 25:  Family Film: Guardians of Oz, Rated PG, 86 minutes
For Teens and Tweens:
Time Management Workshop:  Does your teen need to learn how to use his/her time wisely? Join us for a time management workshop for teens seventh grade and up and their parents with Dr. Dominique Padurano on Thursday, February 9, at 7:00 pm. Registration required.
Tween Cooking Course:  We haven't forgotten about our tweens! Visit the library for our first all-tween cooking class on Tuesday, February 28. We could be making anything from spaghetti and meatballs to doughnuts! Ages 8-13. Registration required.
Pictured here:  The Bronxville Public Library in the snow.
Photo by Stephanie Harrington