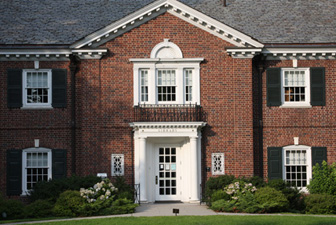 By Staff

Feb. 8, 2017:  The Basics of Alzheimer's:  On Thursday, February 9, at 1:30 pm, a program will be presented at the library that covers topics on Alzheimer's disease, such as warning signs, differences in dementias, how to get a proper diagnosis, stages of the disease, treatment options, research, and services to help. Registration is required (914-337-7680).
Sitting Better: The Feldenkrais Method of Movement:  On Tuesday, February 14, at 1:30 pm, Patricia Wahl, certified Feldenkrais practitioner, will hold an informative workshop on the Feldenkrais Method for anyone who wants to reconnect with their natural abilities to move, think, and feel.
Whether you want to be more comfortable sitting at your computer, playing with your children or grandchildren, performing a favorite pastime, or healing from an injury, these gentle lessons can improve your overall wellbeing. Registration is required (914-337-7680).
Author Talk:  On Saturday, February 18, at 2:00 pm, Westchester author Jacqueline Goldstein will read excerpts from her book Ms. Murphy's Makeover.  A Q&A session will follow.
Learn to Paint Like Georgia O'Keeffe:  On Friday, February 24, at 10:30 am, a workshop will be held on learning to paint in the style of Georgia O'Keeffe and learning more about the artist and her style of painting. No artistic experience necessary. Space is limited. Registration is required (914-337-7680).
The Adult Book Discussion Group:  On Tuesday, February 21, the Adult Book Discussion Group will meet in the library boardroom from 7:00 to 8:30 pm to discuss Between the World and Me by Ta-Nehisi Coates. "Powerful and passionate . . . profoundly moving . . . a searing meditation on what it means to be black in America today." Michiko Kakutani, The New York Times. 
Don't forget to check out our Adult Coloring Group, which meets every Monday at 1:30 pm, and our Social Needlers knitting and crochet group, which meets every Wednesday at 11:00 am.
Movies in February:
Thurs. 2/16:  The Hollars, 1:30 pm, PG-13, 88 minutes.
Wed. 2/22:  Wild Oats, 1:30 pm, PG-13, 86 minutes.
Tues. 2/28:  Miracles from Heaven, 6:30 pm, PG-13, 109 minutes. 

Pictured here:  The Bronxville Public Library.
Photo by A. Warner