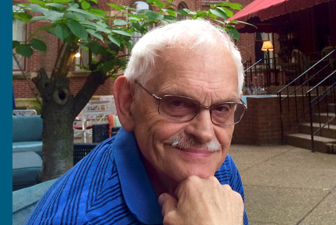 By Elizabeth Vranka, Executive Director, OSilas Gallery

Feb. 1, 2017:  An opening reception will be held at OSilas Gallery, on the campus of Concordia College, on Thursday, February 2, at 7:00 pm for an exhibition of works of art by noted American muralist Richard Haas, Dreams & Reality: Vision of Urban Architecture. Haas's art focuses on architecture.  
The reception is free and open to the public and will feature a brief talk by the artist. Free and ample parking is available on the campus of the college.
This exhibition was curated by Charles T. Little, curator emeritus of medieval art at The Metropolitan Museum of Art.
Over the years, many of Haas's murals have been destroyed either by the elements or by building developers. There are blessings and curses that come with urban reform.
The exhibition features a variety of architectural drawings, maquettes, paintings, and prints.
Gallery hours:  Tuesdays, Wednesdays, and Fridays: noon to 5:00 pm; Thursdays, noon to 7:00 pm; and Saturdays and Sundays, 2:00 pm to 5:00 pm.
To arrange a group tour of this exhibition outside normal gallery hours, please contact Executive Director Elizabeth Vranka at 914-337-9300, ext. 2173.

Pictured here:  American muralist Richard Haas.

Photo courtesy Elizabeth Vranka, Executive Director, OSilas Gallery