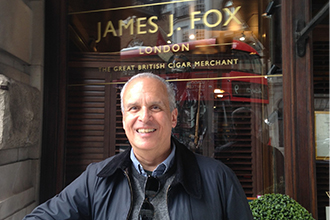 By James Letterie, Art Critic

Jan. 11, 2017:  To say the least, Russia is in the news these days. With that in mind, I visited the exhibition A Revolutionary Impulse: The Rise of the Russian Avant-Garde at MoMA, and it contained a lot to like, especially if you favor photography and prints. 
I recognized many of their names, but I have to admit, I had much to learn about their work.This exhibition is fairly large and is very visually stimulating.The artists of the so-call Russian Avant-Garde, essentially Socialist Realism, embraced mechanical methods for creating their work. They eschewed artists' techniques in favor photography, print making, and, most important, film, which Lenin endorsed as vital to the revolution's success.
Aleksandr Rodchenko is well represented through a substantial number of his photographs as well as revolutionary propaganda posters. There were excerpts of Sergei Eisenstein films, also designed to inspire the people's belief in the Bolshevik Revolution.
Someone whose work I was unfamiliar with before my visit is an artist named El Lissitzky. Much of the excitement over this exhibition is generated by his works. Examples of his paintings, prints, photography, and drawings are often the best representations of a particular medium. He also appears in another exhibition at the museum that includes a collection of photo collages by Joseph Albers that feature family, friends, and Bauhaus colleagues.
The Museum of Modern Art
10:30 am–5:30 pm daily, until 8:00 pm on Fridays
Member early hours begin at 9:30 am.
Pictured here:  James Lettiere.

Photo courtesy the author