| | |
| --- | --- |
| Bayside Travel Voted Best Travel Agency in Westchester | |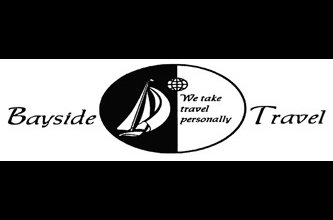 By Sally Winston, Bayside Travel

Jul. 11, 2018: Bronxville-based Bayside Travel has been voted Best Travel Agency in Westchester by the readers of Westchester magazine. The agency is honored to have won. This is the fourth time the readers of Westchester magazine have awarded Bayside Travel with this distinction.
Westchester magazine gives the readers a chance to vote on Westchester's best offerings. More than 18,000 ballots were cast on the online readers' ballot, which ran from early December through the end of January. The results determined the winners in all major categories to decide the 227 readers'-selections winners. Bayside Travel is pleased to be recognized as the best in travel.
Editor's note: As a public service, MyhometownBronxville publishes articles from local institutions, officeholders, and individuals. MyhometownBronxville does not fact-check statements therein, and any opinions expressed therein do not necessarily reflect the thinking of its staff.