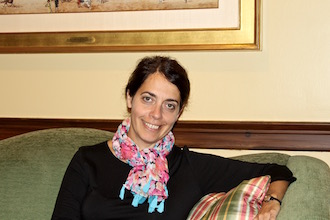 By Susan Miele, Executive Director, Bronxville Chamber of Commerce

Dec. 14, 2016:  Why should you buy Bronxville this holiday season? Let me count the reasons: 
#1: Economic Ripple Effect – Supporting Bronxville businesses helps keep municipal services strong and property taxes down.  Bronxville shoppers feed Bronxville meters; Bronxville businesses pay Bronxville taxes; Bronxville employees buy food, goods, and services in Bronxville; Bronxville businesses employ local services (e.g., accountants, insurance brokers, computer consultants, attorneys, graphic designers, window designers, and more); a vibrant business district results in higher property values.
#2: Village Character – The unique landscape of the Bronxville business community is a beloved asset that is well worth preserving. Bronxville is differentiated from surrounding communities by having a high concentration of locally owned, independent businesses, the owners of which take as much pride in Bronxville as our residents do. Many of our merchants have been in Bronxville for 20, 30, 40 years or more and are true stalwarts of the community.
#3: Our Businesses Give Back – Bronxville businesses support your fundraisers, donate goods and gift certificates, and can be relied upon time and time again.
#4: Customer Service – Nowhere can you get the same personal attention than you do here in town. Store owners take great pride in helping you identify the perfect item, special-order what you want, grant discounts because you're a valued customer, adjust their hours to accommodate your schedule, have your gifts wrapped and ready for pickup, deliver locally, and more. In this 1-square-mile village, our merchants go the extra mile.
#5: Distinct Merchandise – Visit the business district of almost any neighboring community and notice how alike they are. You can escape the retail sameness by supporting independently owned merchants. They make different buying decisions than the giant chains.
#6: People – When you support local, independent businesses, you support local, independent people. Get to know your local merchant and you'll get to know a neighbor—often a single proprietor or a family-owned business. Support a local business and you'll help a Westchester-based family send their kids to college, pay off their mortgage, and spend their own money locally.
#7: Feel It…See It…Smell It…. There's no substitute for the five senses when choosing items for purchase. How many times did you mail-order an item only to find:  It doesn't fit; isn't flattering; the dimensions aren't what they seemed; doesn't match; or the material is flimsy. When you shop right here in Bronxville, you get to handle the item in question and know exactly what you're getting, reducing the need for returns. But if you do need to return something, there's no need for bubble wrap and waiting on line at the post office—just pop into town and go straight to the source.
#8: Instant Gratification – Never mind next-day shipping. Shop in Bronxville and have it in your hands the same day. If you must buy online, choose a Bronxville business that offers online retail.
New Parking Pay Stations in the Garden Avenue Lot
Pay station kiosks that enable patrons to simply use their parking space number to purchase time are now available in the Garden Avenue lot. The three kiosks are conveniently located and accept coins, dollar bills, $5 bills and MasterCard and Visa. Patrons can also continue to use the pay-by-phone app PANGO.
Bronxville Hometown Holiday: It Takes a Village
Numerous Chamber and community members contributed to the success of Bronxville Hometown Holiday--the holiday festivities that the Chamber organized in partnership with the Bronxville School PTA. 

Thanks go to our event sponsors: NewYork-Presbyterian/Lawrence Hospital, Bronxville Auto Collision, Paws and Play Pet Resort, Admiral Real Estate Services, and Mrs. Morgan's Flower Shop for sponsoring the event; to Admiral Real Estate Services for donating the vacant store for Santa's Workshop; to Bow Tie Cinemas, The Flower Shop of Tryforos and Pernice, Value Drugs, and Mrs. Morgan's Flower Shop for loaning us props; to the various gents who donned the red suit and white beard--Tim McGrath of Fred McGrath Funeral Home, Dan MacDonald of MDIC, Judge George McKinnis, and Joe Donaldson, the local school gym teacher; to Andy MacMillan for reprising his role as Frosty the Snowman; to the Village of Tuckahoe for loaning us use of their trolley; to the Village of Bronxville for the police escorts and supporting all facets of this program; to the Bronxville Diner and Lange's Deli for providing refreshments at Santa's Workshop; to Blue Moon Mexican Cafe, Bronxville Running Company, Bronxville Diner, SilverSpoon, Candy Rox, Soccer and Rugby Imports, Lange's Deli, Pete's Park Place Tavern, and Bronxville Real Estate for participating in the window-decorating contest; to the Bronxville Middle School Choristers, led by instructor Pam Simpson, for performing at the tree-lighting event; and, last but not least, to Michele MacMillan of Paws and Play Pet Resort, Tammi Kane, Bob Krause of Mrs. Morgan's Flower Shop, Barbara Amar of SilverSpoon, and the Bronxville High School Life Skills students and teachers for transforming an empty store into the North Pole. 
Holiday Feasting
Stillmeadow Gourmet is available both on their website and in the store. From beef Wellington to cranberry baked brie, savory shortbread to Christmas cookies, your mouth is sure to water just reviewing the options! 
Have a "Feast of the 7 Fishes" on Christmas Eve at Underhills Crossing. Their culinary team will prepare an array of seafood entrees, bringing this special Christmas Eve tradition to Underhills, along with live piano music from 6:00 to 10:00 pm. Reservations are also being accepted for their New Year's Eve ball, featuring a champagne toast and noisemakers, and New Year's Day brunch. 74.5 Pondfield Rd.
Order your classic buche de Noel from Chantilly Patisserie, pick up other assorted holiday goodies, and don't forget cookies for Santa! 135 Parkway Rd.
Lange's Deli's holiday catering menu includes homemade soups, main courses such as honey-glazed baked Virginia ham and lasagna. Call 914-337-3354 or stop in. 94 Pondfield Road.
Holiday Gifting
Give your family peace of mind with the gift of life insurance this Christmas! Contact Nikki Namy State Farm Agency. 
Stay within budget with footwear under $50 from Bronxville Running Company!
Superhero girls Legos are now in stock at Bronxville Stationer on Pondfield Road.
Savanna at Home is having an ongoing clearance sale: Take an additional 25% off already-reduced items. Why wait for the holidays to be over? Additionally, all in-stock rugs are 50% off, and holiday decorations are buy-two-get-one-free! 116 Pondfield Road.
Bronxville Real Estate posted on Facebook that they were delighted to have had the Bronxville High School Creative Writing Club contribute to their holiday window. "In particular, we LOVE the quote by Freya Stark, 'Christmas is not an external event at all, but a piece of one's home that one carries in one's heart.'"
Gift Cards
Stop by Polpettina Homestyle Pizza Kitchen to earn a visit from the gift card genie! Purchase a $50+ gift card and receive an additional gift card worth 20% of the original value!  
At last! Chantilly Patisserie will offer new gift cards--perfect for holiday gifting!
Buy $100 gift card at Blue Moon Mexican Cafe and receive $10 free now through December 24, 2016!
Be Loyal—Buy Bronxville!