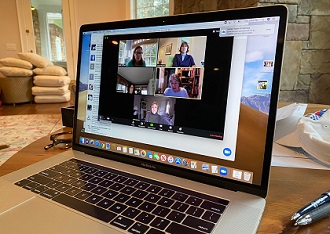 By Staff
May 13, 2020: Eight weeks ago, many of us thought that zoom simply meant "to go fast." We had never heard of a video conferencing technology called Zoom, even though the company launched in 2013 and went public in 2019. Now, Zoom, the company, is a staple in many of our lives.  
We find ourselves or our children in Zoom classes, Zoom meetings, Zoom yoga, Zoom mindfulness, Zoom cocktails, Zoom cook-offs, Zoom Easter gatherings, Zoom birthday parties, Zoom college tours, Zooming with grandparents and friends, and more. 
Some of us are even connecting more often with faraway friends and family because of Zoom. It's fun to see people's faces when talking with them, and it feels more like you're with them. And Zoom is so easy, particularly for the non-tech savvy. All you need to do is click on a link. There is no learning curve, and there are free accounts for the limited user.  
According to the New York Times, "At least 200 million of us, desperate to see people outside our homes, now use Zoom, up from 10 million a few months ago."
It should be said that over the past couple of months, everything has not been smooth sailing for Zoom. It has experienced security and privacy issues, which the company says it is addressing. 
One of the fun aspects of Zoom is "Zoom Backgrounds." Normally, if you are on Zoom, the people you are meeting with can see you in your living room or kitchen or wherever you are sitting. But, some people now put up special backgrounds (Zoom backgrounds) behind them instead. 
New York City friends who live in a small apartment might put up a background of a palatial duplex with a huge outdoor terrace and view of Central Park, just for fun. If you have a cluttered room, a Zoom background of a neat and tidy office might be just what you need for your work meeting.
You can find Zoom backgrounds to download in many different places. According to Slashgear.com, a site "dedicated to highlighting the latest and greatest in personal technology since 2005," the top 5 searches for Zoom backgrounds in Spring 2020 were the Seinfeld set, Parks & Recreation scenes, the Simpsons, Star Wars, and the Office.
Some networks like HBO and Fox have Zoom backgrounds on their websites, as does Disney Parks.
Colleges are even sharing zoom backgrounds. For example, Harvard College offers Zoom backgrounds for newly admitted students.
Many travel sites also offer free Zoom backgrounds of beautiful destinations from around the world. Here are some pretty ones from Virtuoso.com
Are you having a virtual birthday party? There are Zoom backgrounds for that. Check out the American Greetings website.
But the best backgrounds of all might be the pictures that you take yourself!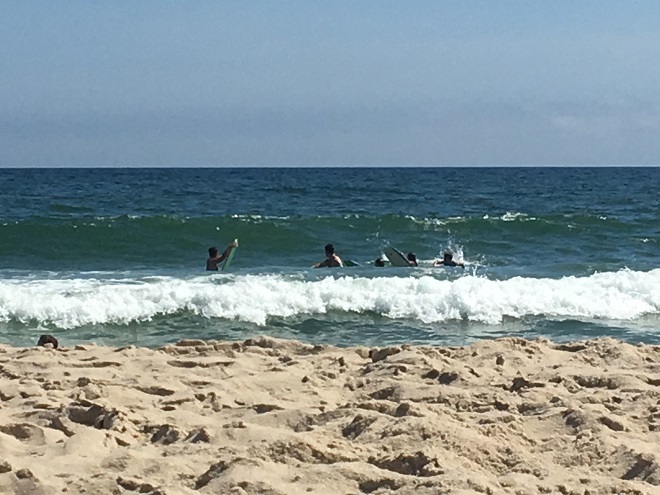 We've entered a new world with many challenges but also with new ways to creatively connect with friends, family and colleagues.
Photos by J. Murrer and S. Clifford