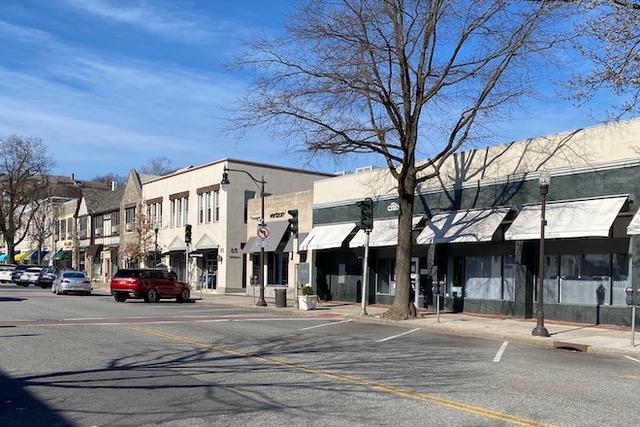 By Staff
Mar. 25, 2020: Life has certainly slowed down during these unusual times, and getting things done can be challenging.
Many local businesses provide important services and can be of help. Last week, we provided a list of eateries that offer pickup and delivery. Here is a link to that article. 
This week, we are providing information about other local businesses that provide important services. They are listed in alphabetical order below.
Bespoke Westchester
Mock Testing: Bespoke is offering online mock testing and proctoring so that students can take proctored mock tests in the safety and comfort of their homes. Families can sign up for any mock date (every Saturday and Sunday, AM and PM) through their website and create an account on the site if they don't have one. For further information and questions, email CLOAKING .
Tutoring: Bespoke tutors are well trained in remote tutoring. For information on Bespoke tutoring, families can email CLOAKING or leave a message at 914-793-3073 ext. 1.
Bespoke Education is located at 85 Pondfield Road, 2nd Floor in Bronxville, www.Bespokeeducation.com.
Bronxville Taxi
Bronxville Taxi is currently open and running. They have had to limit the hours but are doing their best to service the village. They are open Monday thru Friday from 5 AM to approximately 7:30 PM. They are running with a limited driver base. They understand that people need to get to the grocery store, doctors, pharmacy, and elsewhere. (914) 337-8311
Bronxville Wellness Sanctuary
Bronxville Wellness Sanctuary is offering the following private and group virtual sessions.
-Private Renew You Session with Peter. This session includes a combination of guided meditation, coaching, movement/yoga/stretching, based on what your body calls for. 45 minutes, $60 To book email:  CLOAKING .  
-Private Re-balance You Session with Stephanie. This session includes a combination of guided meditation, transformational coaching, and shamanic energy balancing to help ease, redirect, and let go. 45 minutes, $60. To book, email:  CLOAKING .
-Group Meditation & Yoga. This week they have a few meditation and yoga offerings to support you. See schedule here.
-Town Hall Call with Stephanie and Peter on Thursday, March 26, at 8 PM.  

Let's gather together as a community and share ways to support and uplift one another.  

FREE.  To register, email CLOAKING .

Continental 109
Continental 109 has found what they believe to be a safe alternative to the salon for hair coloring. It is called Redken Root Fusion.  
If you are a current customer, they will ship you a personalized formulation and they will ship it to your house free of charge. The kit includes:

-single root blending kit (enough product for hairline & part; gloves, bowl, & brush)
-personalized formulation for each individual client by Continental senior stylist staff to get as close as possible to in-salon formula
Please email them at 
CLOAKING
 if you would like us to start your order process.
The Counseling Center
The Counseling Center is providing confidential telephone or video sessions during this health emergency.  If you are personally in need of support, you can reach out to them at 914-793-3388, ext. 122 or email CLOAKING . www.counselingcenter.org.
Fitwalk
Fitwalk_Fitness is live-streaming a variety of classes for all levels.  They have a welcoming community of members staying Fit and peaceful together.  All you need is a set of weights and a mat of most classes.  To try a free class, go to www.fitwalkamerica.com
Haagen-Dazs
Haagen-Dazs is open for business take-out and delivery through GrubHub.  Their hours are 1 PM to 7 PM.  Phone number: 914-793-7171.
Hong Ik Martial Arts of Bronxville
Hong Ik Martial Arts of Bronxville is offering free online enrichment programs to their students, including Martial Arts and Tai Chi-Qigong lessons tailored to their specific level. Other resources include brain exercises that stimulate deep concentration, warm-up routines and training to raise body temperature and strengthen the immune system, and principle lectures for creating better life habits. 
Parents report that their children eagerly suit up in their full uniforms (doboks) to dive into their daily class! 
Hong Ik Martial Arts of Bronxville is currently offering new students 20% off any 6 month or 1 year membership. For more information: https://hongikmartialarts.com/ email: CLOAKING
Houlihan Lawrence
Houlihan Lawrence offers virtual tours of its homes! Reach out to the listing agent for a FaceTime tour or to have a real time conversation. Although they can't show homes these days, they hope to able to do so soon. In the meantime, let us know how we can help. Cynthia G. Landis, Brokerage Manager, Bronxville Brokerage. 914-275-6743.  Houlihan Lawrence Bronxville Office.
Merit Auto Body
Merit Auto Body has a special offer. Register to schedule an appointment within 60 days of their reopening and receive 10% off all services and a free full detail. You can register at meritautobody.com or send an email to CLOAKING . Here are suggestions for what to do in the meantime. 
-Do not ignore routine maintenance such as oil changes, brakes, and tires because you may need your vehicle in an emergency. There are still basic mechanical repair shops open.
-Clean inner and outer door handles, steering wheel, high use push buttons, and shifter before and after repairs. Any quality shop should disinfect the vehicle once finished with it.
-Most collision shops are closed; however, they can still coordinate services for you in an emergency such as towing and recovery. If your car is towed, your local shop will be able to retrieve it and then coordinate all services as normal
-Wait time for collision repairs is the same throughout the area. Your local shop will do the best they can in this uncertain time. Ask questions up front and know your rights
-Click here for the Merit Auto Body accident checklist. 
Park Sterling Realty
Park Sterling Realty is ready! Though their "non-essential" status prohibits them from showing houses and having in-person listing appointments, they have everything in place for "business as (un)usual"   They've been set up for electronic signatures for years, plus in-depth digital market analysis, websites set up for individual addresses with pro photography and floor plans, and countless digital advertising outlets.
But more importantly, they have a fine-tuned list of ancillary service providers (lenders, lawyers, inspectors, etc.) who are also fully prepared to move every transaction along to closing. Park Sterling not only carries a full complement of Error and Omission insurance but also has a cyber policy to ensure safe transactions in this online-only climate. Of course, their sales force is meeting via Zoom, plus "bringing in" specialists to keep us up to date. When the ban is lifted, they'll be poised to hit the ground running.  Contact: Leah Caro, President & Principal Broker, 914-282-2286,  CLOAKING , 
Patricia O'Shaughnessy Design
Patricia O'Shaughnessy Design can help you revitalize your home. They frequently work off-site with pictures, measurements, idea books, and Pinterest. They offer design solutions and recommendations and suggest and purchase furnishings and accessories. If you are looking for a specific piece, redecorating, renovating or moving, call them. Send them your photos, ask questions. They can facetime. They have a library of resources. 917-328-3246, CLOAKING , pattiohome.com/services
Provisions for Pets
Provisions for Pets is offering curbside pickup. Call in your order. They will pick it from their shelves, ring it up and run the charge by phone. When you arrive, they will bring it out, maintaining the six-foot rule. Provisions for Pets is located at 110 Kraft Avenue in Bronxville. (914) 779-0414
Soccer & Rugby Imports
Soccer & Rugby Imports has closed their brick and mortar store but their webstore is open for orders so please shop from home.  www.soccerandrugby.com. Use this code for 30% off.  WHF30.  When this is all over, we will be ready to take on the season together!
Julia B Fee Sotheby's International Realty
During this time, we are continuing all business operations remotely. As a Sotheby's International Realty affiliate, we can support our clients and agents with a robust technology suite enabling all of us to be in sync 24/7. Buyers can tour homes looking at the extensive photos on our site as well as through 3D Showcase Tours, which are available on many properties on our website, juliabfee.com. Much like Google Street View, visitors start with an overhead "dollhouse" view of a home. Then they can drop into the room of their choice, view it from every angle, and move on to the next at their own pace. Offering virtual reality capabilities as well, the tour immerses visitors into spaces that feel so real it's as if they are actually there. Contact: Virginia Doetsch. Cell: 914.806.5723, Office: 914.620.8983,  CLOAKING
State Farm
The State Farm team is working remotely and can quote, answer questions, and take claims and payments. Insurance companies are also considered essential businesses, so they may open the agency with limited hours next week. If they do, they will operate through a window with no indoor foot traffic. State Farm is located at 282 White Plains Road in Eastchester.  Lisa Vitello, State Farm Agent. 914-337-4810.
Toney Toni & The Gang
Toney Toni has closed its brick and mortar stores in Bronxville and Katonah during this time, but you can still shop there. They are continually uploading photos of their items to their Instagram and Facebook pages.  You can see what you like, purchase by phone, or send an email, and they will ship it to you. 914-419-1862 or  CLOAKING .
Trapp Opticians
Trapp Opticians, serving Bronxville families since 1945 has modified business during COVID19 crisis. Hours are limited. No new exams for now. Prescriptions filled for glasses and contacts. Emergency repairs, as always. We will be open, as medical professionals in our hospital need excellent vision. We care, and will stay safe. 42 Pondfield Rd. 337-0707.
Tryforos & Pernice
Tryforos & Pernice florist is taking orders online from www.tryforosflorist.com and phone orders.  The orders can be delivered or picked up. Tryforos & Pernice is located at 73 Pondfield Road in Bronxville. 914-337-2525. CLOAKING
Womrath Bookshop
Womrath Bookshop's physical location is closed, but they are still taking orders over the phone (914-337-0199), via email ( CLOAKING ), or through their newly configured website (womrath books.com) with a fully robust online ordering component. They will deliver books and any other merchandise (toys, puzzles) directly to your doorstep or apartment building foyer in one of our signature blue bags. Please support them in these difficult times!
Pictured:  Downtown Bronxville on March 21, 2020

Photo by N. Bower