| | |
| --- | --- |
| Towers Hairstyling, a Bronxville Mainstay, to Close | |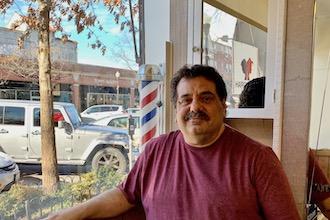 By Susan Miele

Jan. 30, 2019:  When Tommy Musarra took over Towers Hairstyling in the 1980s, downtown Bronxville was a different scene. In those pre-Internet days, residents more typically ran their errands in town and did their spending locally. The shop's immediate neighbors—Continental 109 and LaGravinese Jewelers—had also been long established by then, but most of the other businesses have turned over many times since.
Fortunately for barbers, haircutting can't be done online, and business has remained relatively steady over the decades, including since Tommy's son Jimmy took over after completing beauty and barber school. But the end of an era has come and the shop is scheduled to close on February 1.
The elder Musarra, Tommy, cut hair as long as he could. He left the business a couple years ago and is now living in a nursing home. His son Jimmy has been running the business but is now ready to retire to his home in Putnam Valley. 
Fond memories of his time in Bronxville will follow Jimmy into retirement. "A bunch of us used to get together after work for food and B.S.," he reminisced about his Pondfield Road neighbors. He also remembers when the movie Stepmom was filming in Bronxville. "I waved to Julia Roberts, and she kissed me on the cheek! I told her I would never wash that spot again." He parked his car near the school during filming and reports spotting it when he saw the movie.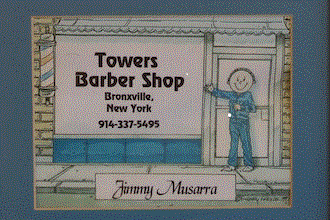 The shop occupies a storefront in Bronxville Towers, the building's board of directors serving as landlord and currently headed by Randy Ellison. Jimmy Musarra raves about his landlord, the entire board, and even the building's superintendents. "They have been very good to me. Very good to me. All of them. I never had a single problem with any of them." His gratitude for their ongoing kindness, combined with the bittersweet end of this era, chokes Jimmy up.
"We're sorry to see Jimmy go," Randy Ellison said. "It was a pleasure knowing James and Tommy." The board hosted a farewell party at the barber shop on Saturday, January 26, to wish him well.
Pictured at top: Jimmy Musarra.
Photos by N. Bower