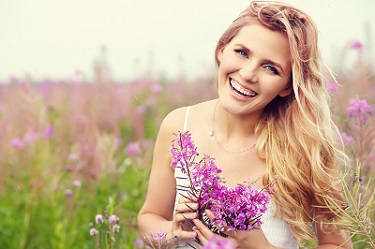 By Karen Talbot
May 14, 2018:  Spring is a time for renewal and growth.  It's a time when we want to spend more time in the outdoors being active and enjoying the beauty around us!  Below are some local companies than can help you look and feel great inside and out!
Bronxville Wellness Sanctuary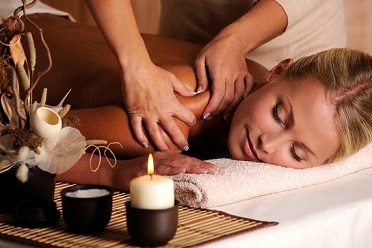 Bronxville Wellness Sanctuary has been serving the Bronxville community for 7 years.
Massage * Facials * Healing * Retreats
They build on an ancient tradition of mind, body, and spirit focus that is essential to total health, life balance, and true peace. Their clients experience an increase in well being by participating in individualized holistic services including massage, facials, energy healing services, meditation, yoga therapy, and workshops
Schedule your appointment online
Purchase a gift certificate online
14 Studio Arcade
Bronxville, NY 10708
914-337-9356
Continental 109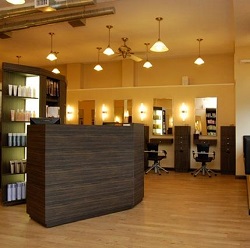 Continental 109 has a 50-year history of providing exceptional hair styling, color and essential services for beauty and well being. The salon is led by owner and stylists, Nick and Mark DeVincenzo.
Built on the tradition of superior customer service, their full service salon stays fresh and exciting through ongoing training and immersion in the best that the world of beauty and fashion has to offer.
Everything about us is leading-edge with a complete focus on our guests. This commitment, and our talented staff, are the reasons why you will come to enjoy the Continental 109 experience.
Centrally located in the elegant village of Bronxville, the salon is easy to reach by car or train. Discover us, and reveal a more beautiful, more vibrant you!
109 Pondfield Road
Bronxville, NY 10708
914.793.4198
914.793.4198
POSH Beauty Boutique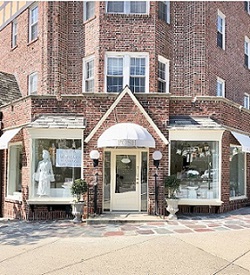 Introducing POSH Beauty Boutique,Bronxville's new luxury spa offering the ultimate in body therapies and skincare.  The founder of POSH Beauty Boutique is Bronxville resident Diana Rainsford who is a master Reflexologist and Esthetician.
POSH offers customized facials, massage, waxing, spray tans, professional makeup applications and much more including customized, all-inclusive packages for your bachelorette party, special birthday, or for fun with your friends. Little Miss packages are also available for your little princess's special occasions.
POSH uses Eminence Organic Skin Care for all their facials. Body treatments are performed in their luxuriously appointed Hydrotherapy room with Vichy shower.
118 Pondfield Road
Bronxville, NY 10708
914-361-1277
CLOAKING
Panache Hair Salon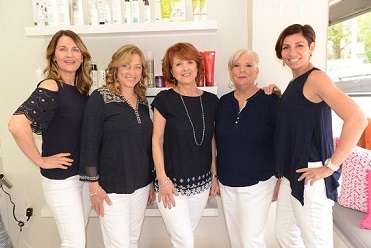 Panache Hair Salon celebrates its 29th year serving the Bronxville area with a whole new look. The salon specializes in the latest styles including the new lob haircut, updos for proms and weddings, and all the current men's cuts.
Panache also offers new highlighting and coloring techniques, including balayage, a natural-looking painted effect.  We are a fully-trained Wella Salon and we are getting great results with a new Italian color line, Davines. 
Panache is dedicated to customer satisfaction, uses high quality products and offers competitive pricing.
Stop by for a free consultation and discover the best hair trends for 2018. Monthly specials are also posted on the website. The salon is open from 9:00am until 6:00pm Tuesday through Friday and 8:30am until 5:00pm on Saturday.
52 Pondfield Rd. W.
Bronxville, NY 10708
(914) 779-4758
Zen Spa

Zen Spa has been in Bronxville for twenty years and is owned and operated by the mother and daughter team of Grace and Na Ko. It is located by the Metro North railroad station, and walk-ins are welcome.
They specialize in regular and gel manicures, pedicures, facials, massages, waxing and reflexology (foot massage). They use special organic products for their spa manicures and pedicures. They offer chair massage or a two hour pampering session which includes an hour room massage or deep cleanse facial, with manicure and pedicure. They also offer eyelash and eyebrow tinting and the newer concept of eyelash extensions
The atmosphere is relaxing. All of the staff have expertise in all aspects of the spa and most of them have been working there for over ten years.  
Private parties are popular, especially little girls birthday parties, and of course bridal showers and wedding parties. They sell gift certificates and packages designed by you. Finally, they offer a Membership where you can buy ten deep tissue massages and then get one free. They are open seven days: Mon. to Sat. 9:30am to 7:30pm and Sun. 9:30 am to 6:30pm.
Zen Spa
25 Pondfield Road
Bronxville, NY 10708
914.771-5056
CLOAKING
Fabio's Hair Studio

Fabio's Hair Studio has been serving the Bronxville community for the past 17 years. Fabio's is a full service hair salon for women, men, and children. They have an experienced team that specializes in haircuts, color and keratin treatments.
Their services for women and girls include cut & styling along with color, highlights and texture services. They are a great place for young women to go for a fun blow-out or hair style before a big event! Their services for men include cut & style, color for men, grey blending and hair and scalp treatments.
Let their salon professionals custom prescribe a deep conditioning treatment that is right for your hair.
Fabio's often shows its appreciation to the community by participating in local school events, and by offering fun promotions throughout the  year. Other services include private parties for children. They are open 7 days a week. Contact: 914-337-1482.
137 Parkway Road
Bronxville, NY 10708
914.337-1482

Photos:  Top photo by Evgeny Bakharev, Shutterstock;  Other photos provided by participating companies
Note:  This content is sponsored by the participating companies.