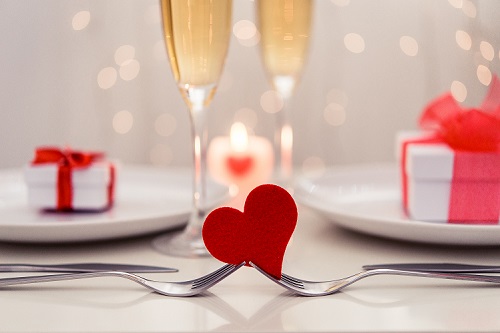 By Karen Talbot
February 14, 2018:  Valentine's Day is here and here are some great ideas for romantic dinners and great gifts right in Bronxville and nearby.
Jewelry & Accessories:  Purchase a lovely piece of jewelry, fun accessory or even Neelah Cashmere from Nepal at Michelle May www.michellemayny.com.
Flowers & Chocolate:  Flowers and chocolate are a must for Valentine's Day.  Bronxville is lucky to have such a fine florist as Tryforos & Pernice (73 Pondfield Road in Bronxville) which has provided inspiration and decorating ideas for the past fifty-five years.  For Valentine's Day, they will be featuring the rose in many color palettes and they will tie them up in cellophane and satin ribbon, which will make for a beautiful presentation.  They also sell glass globes that can be suspended and filled with rose buds, orchid blossoms or mini cactus and dark and milk chocolate from Moonstruck Chocolate Co.  Call or stop in.  914-337-2525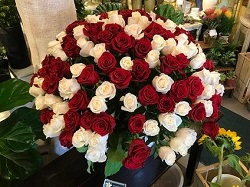 Special Valentine's Day Dinners: 
Love is in the air and you can have a wonderful romantic dinner at Underhills Crossing Restaurant (74.5 Pondfield Road in Bronxville).   Their culinary staff has created a Valentine's Day menu to delight the senses and they will also have piano music.   Make reservations:  914-337-1200.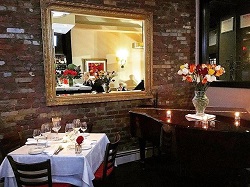 You can also enjoy a romantic dinner at Scalini Osteria in Bronxville (65 Pondfield Road).  Scalini has been serving delicious Italian food in Bronxville for twelve years under the guidance of owner Angelo Di Rosa.   They will have a delicious Valentine's Menu and special drinks and dessert.   Their seatings on February 14th are at 5:30, 5:45, 7:15, 9:15 and 9:30pm.  Call for Reservations:  914-337-4935.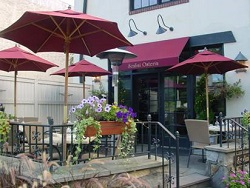 Delicious Cheeses and other yummy items like those pictured below from Dobbs & Bishop at 107 Pondfield Road in Bronxville.  914-361-1770.  www.dobbsandbishop.com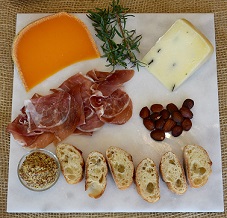 A Beautiful Gift:  Two savvy fashionistas open Lola New York in Tuckahoe (300 Columbus Avenue) eight months ago.  This is a trendy women's boutique featuring clothing, handbags, jewelry and small hostess gifts such as a Capri Blue Candles and Swell Bottles.  They also carry little girl's jewelry and bows and a large selection off sterling silver jewelry.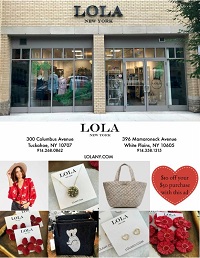 Gift of Wellness and Relaxation:  Give your loved ones the gift of wellness and relaxation.  Purchase a Bronxville Wellness Sanctuary gift certificate online and you can print, email or mail your gift.  Or stop by The Sanctuary yourself and have your Gift Certificate packaged up for you.  Bronxville Wellness Sanctuary is located at 14 Studio Arcade in Bronxville.  914-337-9356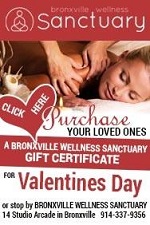 Photo:  Top photo:  Shutterstock, other photos provided by participating companies
Note:  This content is sponsored by the participating companies.