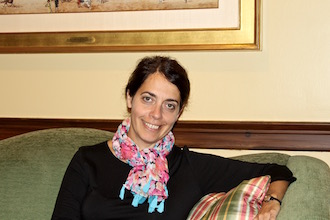 By Susan Miele

Oct. 11, 2017:  In the five years I served as executive director of the Bronxville Chamber of Commerce, it was my genuine pleasure to showcase the many distinct businesses that make the Bronxville business district truly special. I left the chamber this past spring, and it's now my pleasure to launch this new monthly column, "The Bronxville Business Beat," covering the business district. Topics and format will vary.
Bronxville is not Anytown, USA. The majority of businesses are independently owned and not found in other towns and villages. The owners make different purchasing decisions and offer a different level of personal service.
Local businesses keep Bronxville's economy vital. The Village of Bronxville generates revenue from sales tax and parking fees, lessening the financial onus on homeowners while allowing municipal services to remain reliably strong.
With that as a backdrop, it's important for everyone to be conscious of how buying decisions affect the local economy, including personal property taxes and home value. Below are some great ways to stoke the business district this Halloween season—while snagging truly great buys and experiences!
Blue Moon Mexican Café is hosting its annual Halloween costume contest. All kids who dine at the restaurant on Tuesday, October 31, will be eligible to win any of three prizes: 1st prize – a $100 toy-store gift card; 2nd prize – a $50 toy-store gift card; 3rd prize – dinner for four at the Moon.
Candy Rox--The name may say it all, since Halloween is synonymous with candy, but Candy Rox also carries gift and décor items. Some standout items: ice-cube trays with gummy eyeballs (yes, this is real!), colorful marshmallow skulls evoking a Day of the Dead look, candy-corn shot glasses, caramel-apple Sugar Babies, and Zombie Bites. Are your kids in on the Squishy craze? Candy Rox has some creepy kinds, like squishable donuts with fake bugs crawling on them. Ick!
Value Drugs offers its annual large selection of holiday décor, candy, window clings, and more. Novelties of this year's stock include new lawn décor, Halloween hair ornaments, and more. The store's Halloween sale runs through October 22.
Womrath Bookshop is teeming with a vast selection of children's Halloween books. Adding to this collection are 100-piece Springbok candy-corn puzzles, hidden-picture books, Beanie Boos, Mad Libs, and other Halloween-themed merchandise.
Mano A Mano is carrying pumpkin chai candles, Mackenzie Childs-painted pumpkins, bejeweled fabric Indian corn, glitzy masquerade masks, and other seasonal dazzlers.
SilverSpoon has those perfect finishing touches to accessorize any costume—from black tutus to spider headbands. Poof, it's an outfit!
The Silk Road has an array of seasonal décor peppered throughout the shop. Ornamental pumpkins in assorted materials, festive dishes, and pumpkin and black-cat characters are ready to add charm to your home décor. My favorite: mini felted wool acorns—grab a bunch and fill up a pumpkin bowl!
Topps Bakery has not only autumnally decorated cookies, cupcakes, and petit fours; the "icing on the cake" is the must-have party goods unlike anything I've seen elsewhere--paper plates shaped like a skeleton's skull, mini spider-web plates, petite paper witch hats, and hexagonal paper plates bearing jack-o'-lanterns and other images that would charm any table.
Papyrus has a motley assortment of Halloween items, including a wall full of greeting cards, zippered pouches labeled "bag of tricks," a great selection of party paper goods, black-cat mugs and glassware, and (my favorite) bags of chocolate-covered cookie-dough bites called "bat poop."
Fabio's Hair Studio will host its 16th annual Halloween party; kids are encouraged to get their hair and makeup done to match the look of their costume. In the setting of the decorated salon, the Fabio's staff will dress up in costume and offer face painting, makeup, hair styling, and temporary hair color for only $5. The event will take place on Friday, October 27, from 3:00 to 6:00 pm.
The above is not at all a comprehensive list—just enough to get the party started! Take a walk or explore your favorite businesses on social media to get up-to-date offerings!
Where to find it:
Blue Moon Mexican Café
7-27 Pondfield Rd
914-337-4000
www.bluemoonmexicancafe.com
Candy Rox
66 Pondfield Rd
914-779-6750
www.candyrox.com 
Fabio's Hair Studio
137 Parkway Rd
914-337-1482
www.fabioshairstudios.com
Mano A Mano
81 Pondfield Rd
914-793-8329
www.facebook.com/MANO-A-MANO-150696944964443/ 
Papyrus
72 Pondfield Rd
914-337-7057
www.papyrusonline.com/stores/ny/bronxville 
SilverSpoon
81 Pondfield Rd
914-771-7645
www.silverspoongifts.com 
Topps Bakery
106 Pondfield Rd
914-337-4258
https://www.facebook.com/toppsbakery/ 
Value Drugs
80 Pondfield Rd
914-337-2520
http://valuedrugs.net/bronxville/ 
Womrath Bookshop
76 Pondfield Rd
914-337-0199
www.womrath.com  
Send me your feedback at CLOAKING .