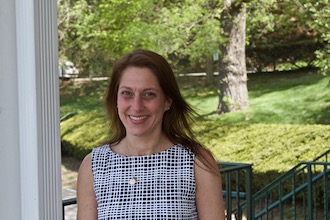 By Nicole Tuck, Executive Director, Bronxville Chamber of Commerce

May 10, 2017:  Welcome New Members 
The Armour Villa Neighborhood Association, located on the west side and 400 families strong, was founded in 1889, and promotes itself as a "traditional community with a contemporary attitude."
Bauman Law Group P.C. is located at 66 Palmer Avenue, Suite 49C. Tim and Carmen Bauman are seasoned litigators with a broad-based practice, including residential and commercial law. 914-337-1700.
The local branch of international HSBC Bank, 74 Pondfield Road, can meet your business and/or personal banking needs. We welcome Patricia Roberts, its new manager. The local branch phone number is 914-779-4400.
Anne Marie Costanzo, the owner of Little Black Dress, shares her passion for food and fitness. Since 2007, she has empowered women on a personal level to focus on taking care of themselves through fitness and wellness and nutrition programs. 212-731-9700.
Co-founders Matt Gorney and Ryan Hart of Maple & Rose share a commitment to cooking elegant food with rustic influences. They provide memorable meals for private events and families. 518-307-6842 or 917-647-1129.
Pondfield Café is a neighborhood tradition, serving homestyle breakfast and lunch. Ken Pugliese and his crew also make homemade dinner every Thursday night (BYOB). 3 Pondfield Road West. 914-337-5221.
Wild Vines & Liquors, 54 Palmer Avenue, has been serving the west side neighborhood for over five years. Ask Benjamin Ramirez about wines from South America and Europe. 914-337-0750.
Happening This Month
Mother's Day is May 14th! Check out some great gift ideas.
Save the Date... 
Bronxville Farmers' Market opening day is Saturday, May 13!

2nd Annual Outdoor Yoga Event--Wednesday, May 31; click here for details and to reserve your spot! 10% of the net proceeds go to the Junior League of Bronxville.

Sidewalk Sale, Friday, June 2, and Saturday, June 3. June 3 includes the spring street fair held on Park Place followed by our kick-off summer concert in the evening. Details coming soon...