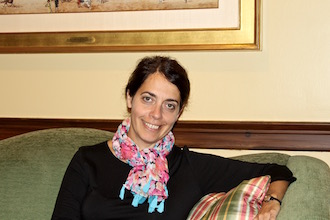 Editor's note:  We are sorry to learn that Susan Miele will be stepping down as director of the Bronxville Chamber of Commerce. All of us at MyhometownBronxville will miss her. She has been a pleasure to work with over the last five years. 

Apr. 5, 2017:. Below is Ms. Miele's resignation letter to members of the Bronxville Chamber of Commerce:
Dear Chamber Members:
April 1 marked my 5-year anniversary as Chamber director, and April 7 will be my final day.
When I applied for this position 5 years ago, I was a proponent of buying locally looking for a low-key, part-time job. It didn't take long after my start date for me to recognize that this is actually a much more substantive job than I had imagined.
Along the way, I've learned a ton, including what an important role all of you play in the community and how hard you work at your business. I commend you for your efforts.
Best of all, I've gotten to know all of you--hundreds of people. That's the best part of this job, and the feedback from Chamber members, residents, and others has been gratifying and sustaining.
I'm remaining local and will continue to champion local buying. Stay in touch! I can be reached at CLOAKING .
Thank you for the opportunity to serve you and best of luck to all of you!
Best,    
Susan Miele
Bronxville Chamber of Commerce
Pictured here:  Susan Miele.

Photo by N. Bower