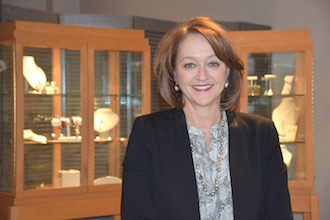 By Staff

Feb. 8, 2017:   After more than eleven years of business, Citrine, the jewelry store on Park Place in the Bronxville business district, is closing its doors on Saturday, February 18. A 50%-off sale is now under way.
Bronxville resident and owner Sarah Reynolds said, "It's time to move on," although she will continue to sell her beautiful collection of jewels at "pop-up" locations, private trunk shows, holiday boutiques, and online.
Sarah became a partner in the jewelry store in October of 2005 with Willis O'Brien, another Bronxville resident. Their objective was to sell unique, one-of-a-kind jewelry. To do this, they have worked with fifteen to twenty jewelry designers who made the pieces themselves. 

"Earrings and necklaces have been the biggest sellers," Sarah stated, "although rings have been an important item, too."  Citrine has been fortunate to have "consistent sales," said Sarah, and during Christmastime and Mothers' Day, they have been "robust." "The shop has always been in the black; only during the downturn in 2008 did we lower our prices to keep up business. It was a most challenging period."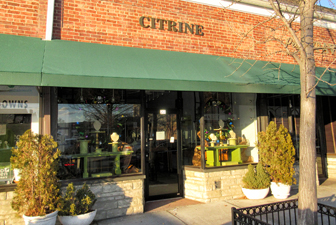 Before joining Willis to run the store, Sarah was a stay-at-home mom with three girls. She was involved in the Junior League and the Bronxville Elementary School, among other organizations. 

Then one day Willis and she went to Bergdorf's to see what jewelry they had. The store had many specialty pieces. "Once we realized a store with specialty pieces was a viable idea, I decided to join her." 
After 7 ½ years, Willis left the store and Sarah decided to keep it going. Since then, she has done all of the buying, the accounting, the finances, the social media, and the marketing. In the process, she says, she has made many wonderful friends and has been involved in many special occasions. "People will run up to me in the street to show me a piece of jewelry bought by a loved one from Citrine," she recalls.
As for her reason to close, Sarah said that she is now coming to a different stage in her life. Her youngest daughter is going to college next fall, and soon she will be an empty nester. Another important reason is that her lease is up March 1. "It can't go on forever," she exclaimed.
But she wants everyone to know that she will be around. She will be selling pieces in other Bronxville stores and will be available for private appointments. She can be reached at 917-337-2062 or by email at  CLOAKING .    

Pictured here:  Sarah Reynolds, owner of Citrine.
Photo by A. Warner